Quotes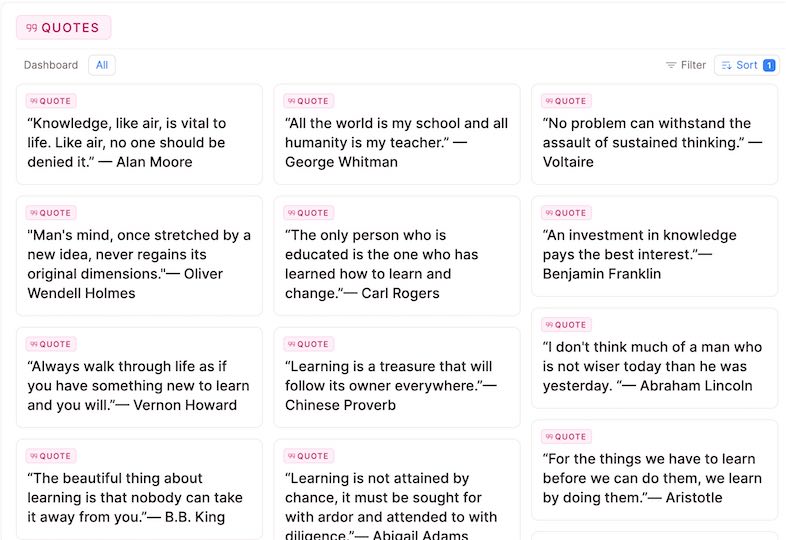 People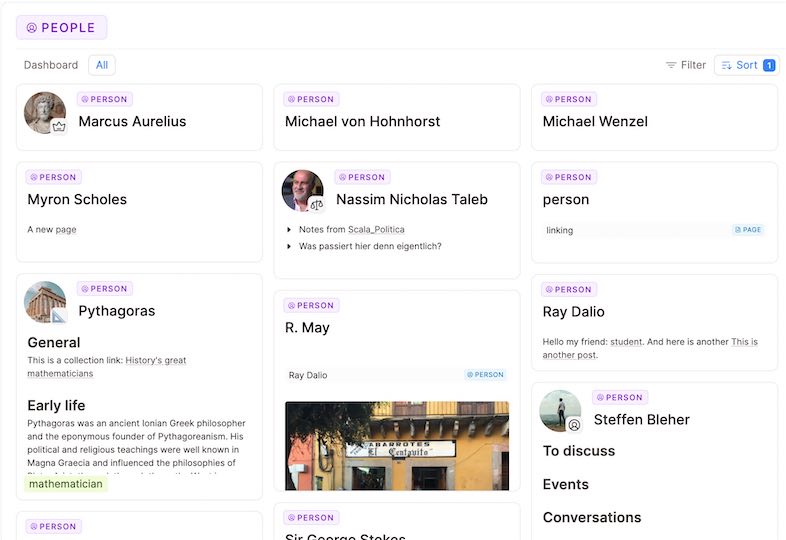 Places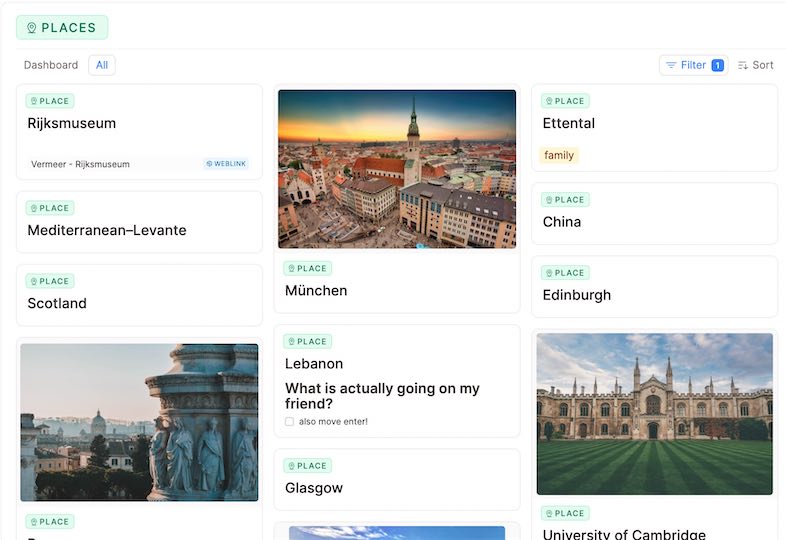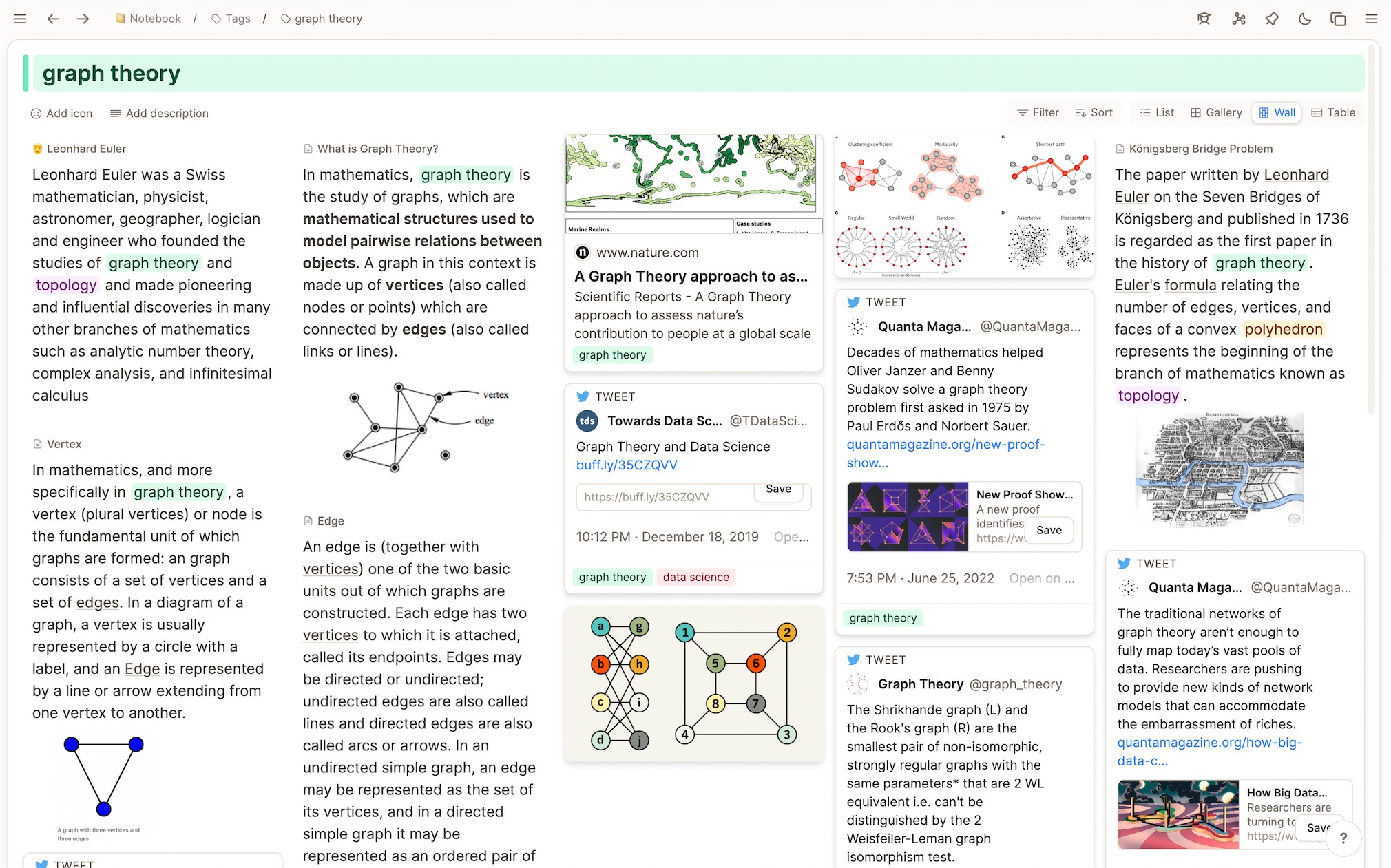 Ideas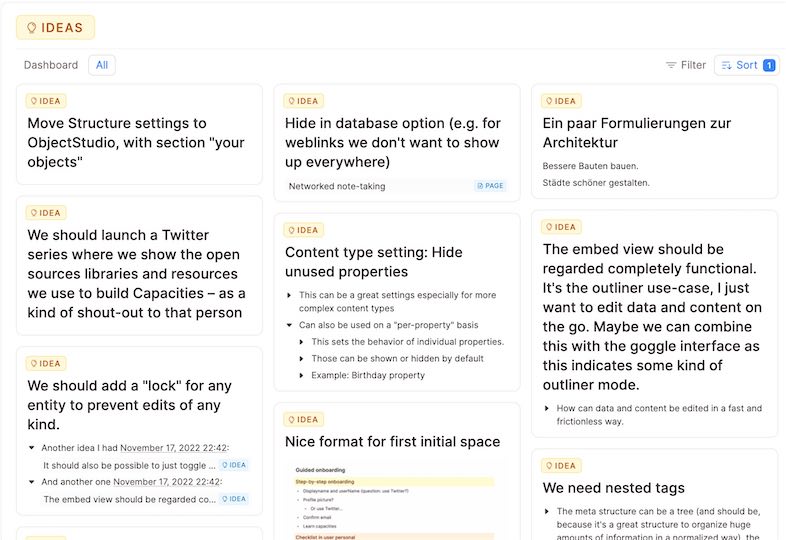 Books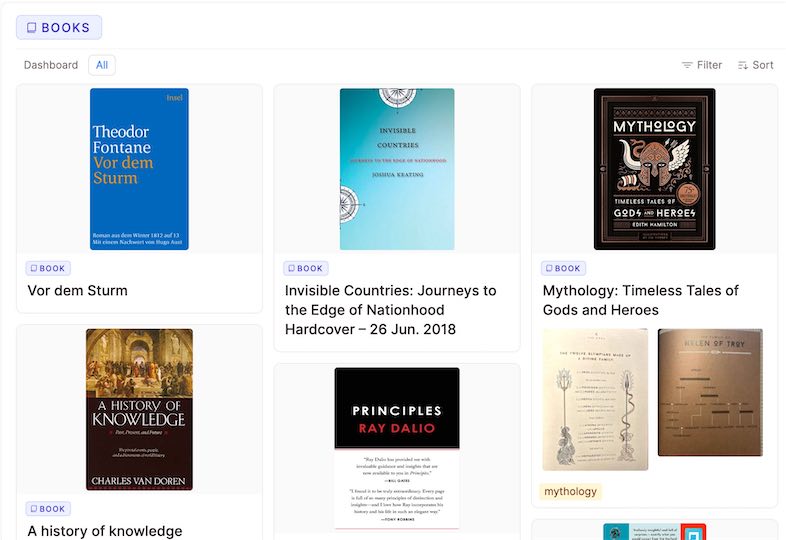 Tweets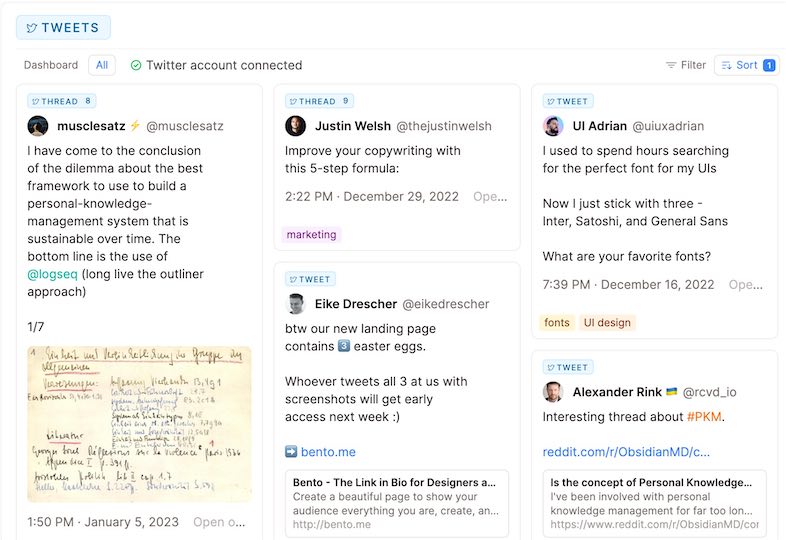 A studio for your mind
Like an artist's studio, Capacities is a place for all your information. It stores your knowledge and can resurface it, right when you need it. It's your own studio to collect, connect and reflect – a place to make sense of the world and to create amazing things.
Our computers made us think like them
We adapted our thinking and the way we work to computers:
Faceless files with cryptic names and a multitude of programs to use them hinder our work every day.
We live in a world of Objects, let's work with them instead
Our units of thinking are objects such as books, people, conversations, or ideas.
Say goodbye to files and enter the intuitive world of objects.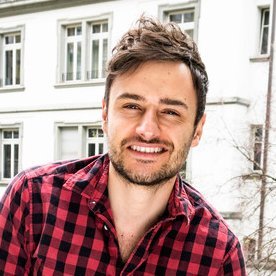 First time I try something like @capacitiesHQ and I don't feel lost. Felt comfortable after seconds, amazing.
Folders and hierarchies limit our creativity
They silo our thinking. They are too rigid to structure our dynamic, diverse, and interconnected work.
Break the silo, create a network of thoughts
Connecting objects allows you to naturally structure information.
This helps you understand complex topics and might even
spark new ideas where you don't expect them.
For almost 2 years I've been searching for a way to index my knowledge for work, from a bottom up approach. […]. Your app seems to solve it.
We are drowning in a flood of information
Social media, notifications, and other constant distractions.
Our environment makes us less productive, more stressed, and less happy.
Enter a calm and productive
place for your mind
Capacities is a calm place to think, organize, and get work done.
A library to store knowledge which you can use to create amazing things.
Start focusing on what's important to you.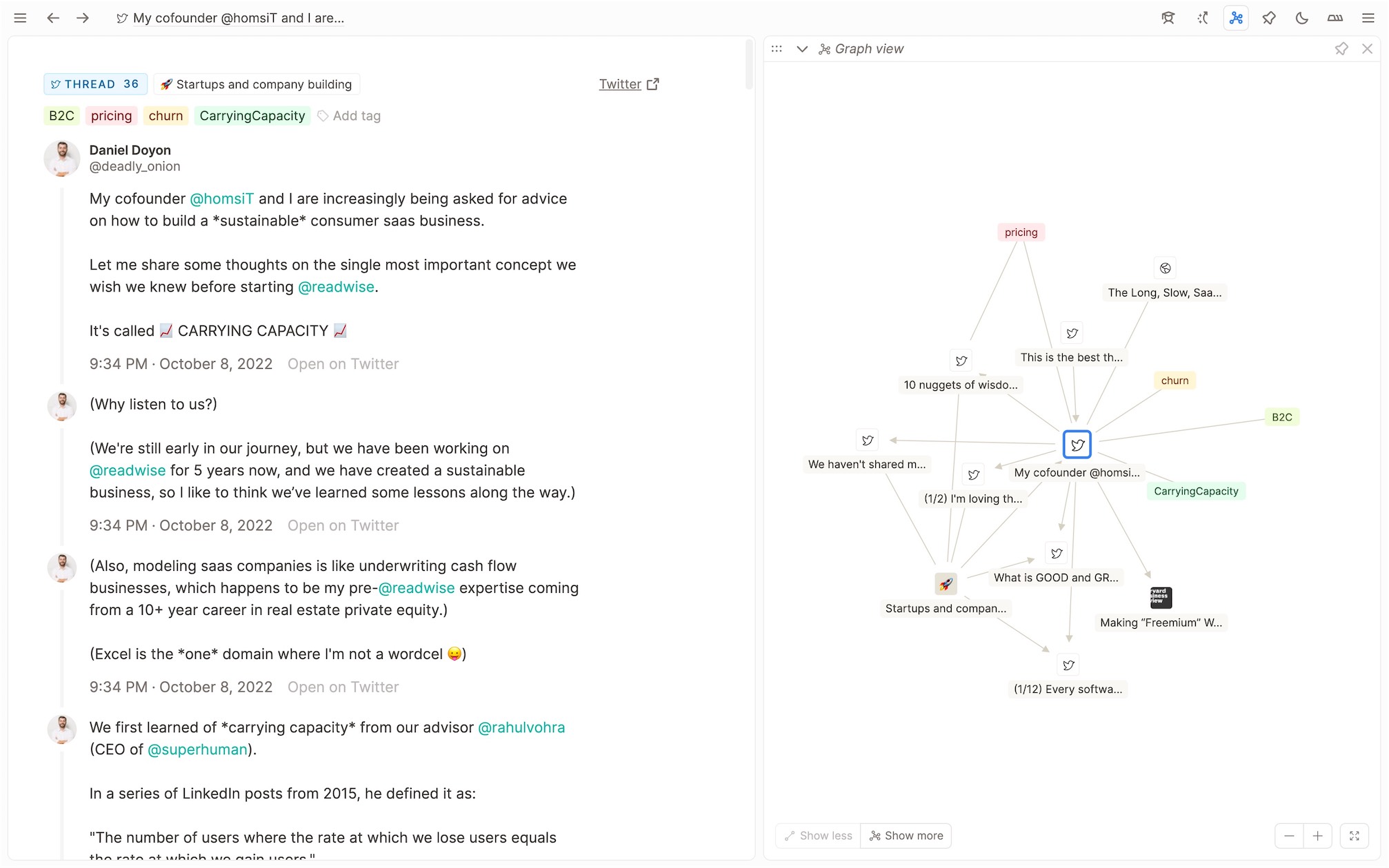 At the cutting edge of art and technology
Capacities is on a mission to remove friction by creating a tool that combines gorgeous aesthetics and ease of use with the best that knowledge management has to offer.
Batteries included.
No plugins, no coding, no techy syntax. Just one simple, beautiful and powerful tool.
Capacities makes knowledge work more inclusive.
We enable people to be more productive and to become the best version of themselves.
That's great, but what does the product look like?
Capacities is an app for all your devices. It has all the above mentioned concepts built in. Explore it's features and get a sense of what it feels like.