Quotes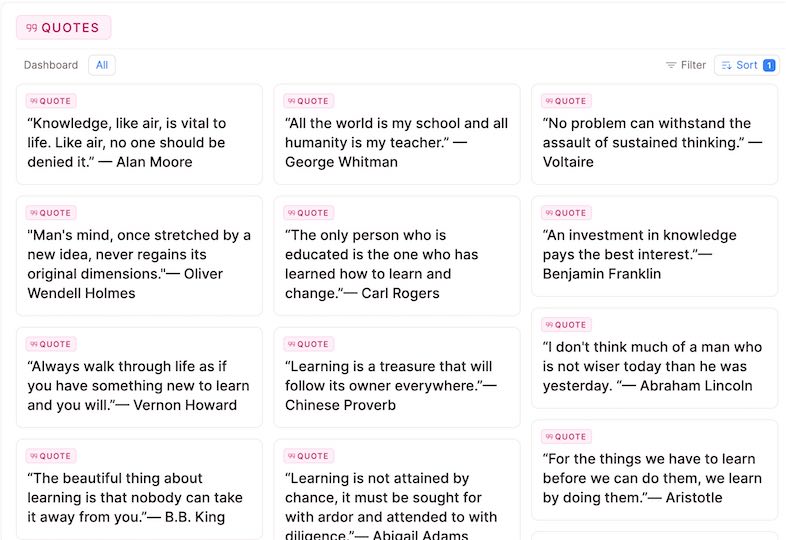 People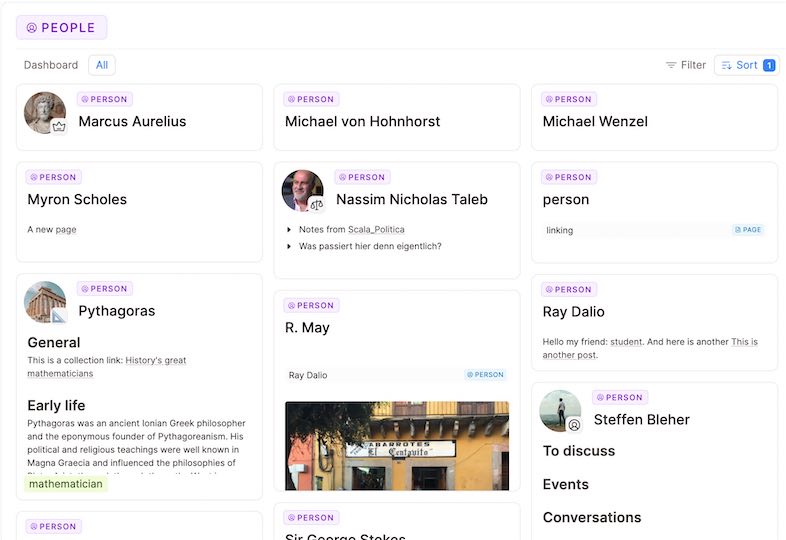 Places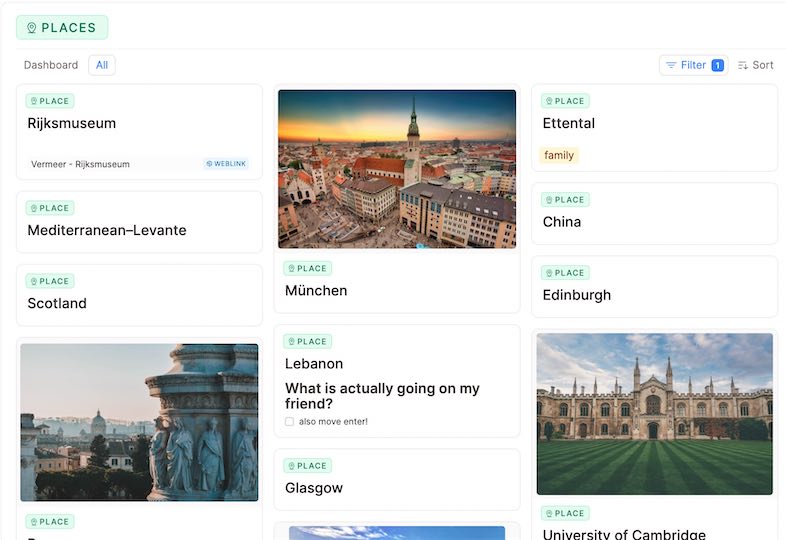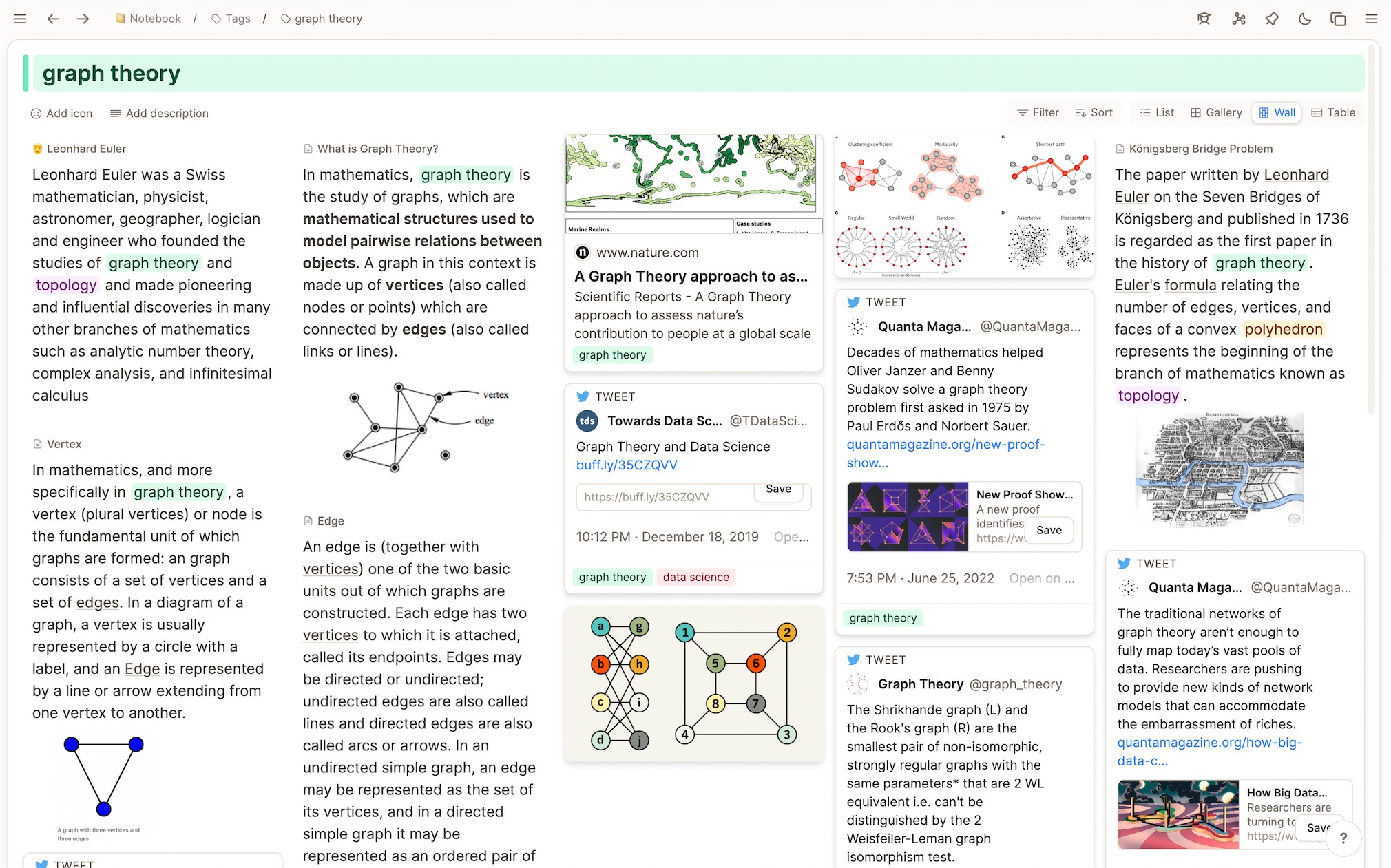 Ideas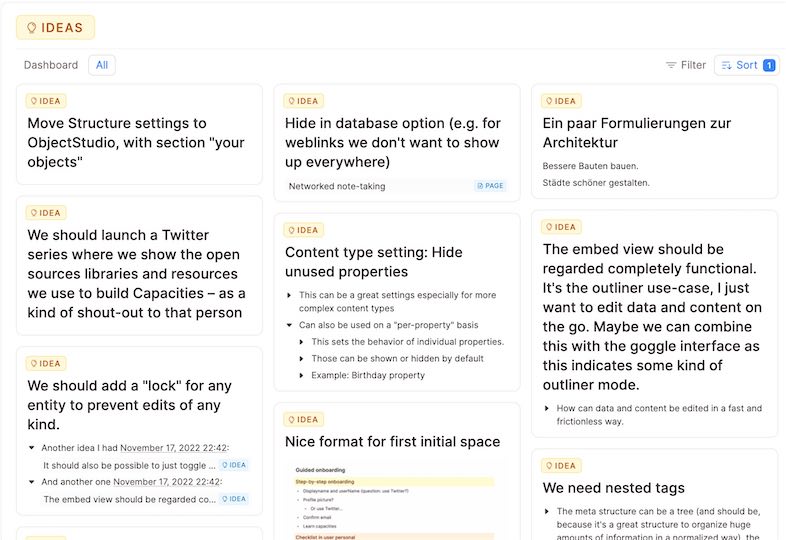 Books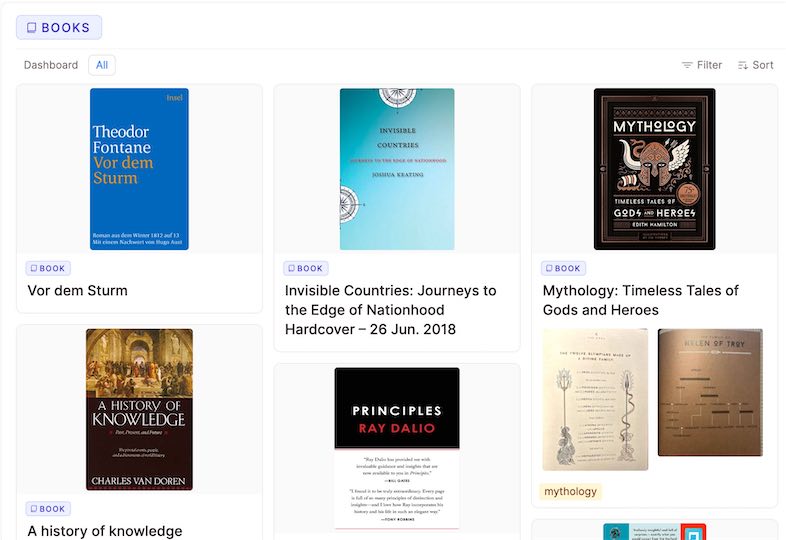 Tweets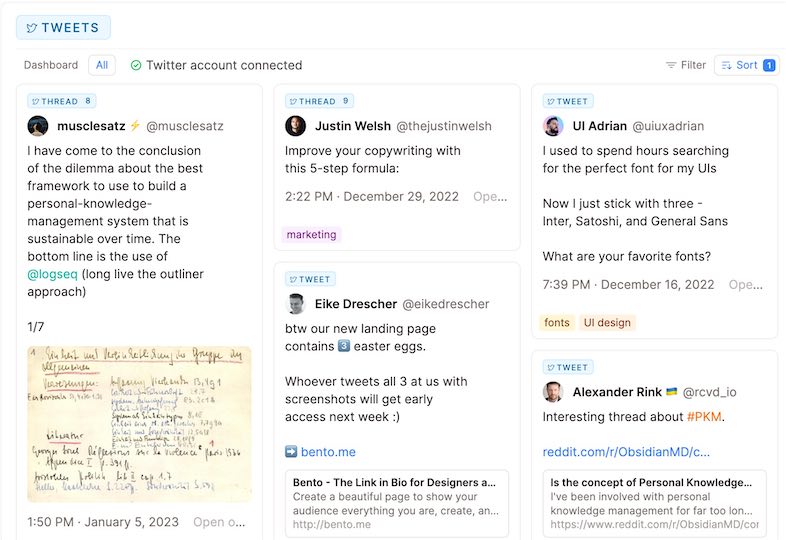 A studio for your mind
Like an artist's studio, Capacities is a place for all your information. It stores your knowledge and can resurface it, right when you need it. It's your own studio to collect, connect and reflect – a place to make sense of the world and to create amazing things.
Our computers made us think like them
We adapted our thinking and the way we work to computers:
Faceless files with cryptic names and a multitude of programs to use them hinder our work every day.
We live in a world of Objects, let's work with them instead
Our units of thinking are objects such as books, people, conversations, or ideas.
Say goodbye to files and enter the intuitive world of objects.
Folders and hierarchies limit our creativity
They silo our thinking. They are too rigid to structure
our dynamic, diverse, and interconnected work.
Break the silo, create a network of thoughts
Connecting objects allows you to naturally structure information.
This helps you understand complex topics and might even
spark new ideas where you don't expect them.
For almost 2 years I've been searching for a way to index my knowledge for work, from a bottom up approach. […]. Your app seems to solve it.
We are drowning in a flood of information
Social media, notifications, and other constant distractions.
Our environment makes us less productive, more stressed, and less happy.
At the cutting edge of
art and technology
Capacities is on a mission to remove friction by creating a tool that combines gorgeous aesthetics and ease of use with the best that knowledge management has to offer.
Batteries included.
No plugins, no coding, no techy syntax. Just one simple, beautiful and powerful tool.
Capacities makes knowledge work more inclusive.
We enable people to be more productive and to become the best version of themselves.
That's great, but what's the product?
Capacities is an app for all your devices. It has all the above mentioned concepts built in. Explore it's features and get a sense of what it feels like.
What Capacities is and can do
A tool for PKM (personal knowledge management) to build a second brain and create lasting knowledge.

Stored on secure servers in the cloud. Why?

Makes sharing way easier

Powerful API integrations (Twitter, WhatsApp, Telegram, email) and more coming soon

Data structure: a combination of objects (notes with a type), blocks (for main content) and properties (structured data/metadata of an object)

Lets you create your own types (like databases in Notion)

For individual use. Collab and team workspace are on the long-term roadmap.

block-based, WYSIWYG, rich-text editing

Tagging

Powerful sharing
Link and reuse any content, get powerful backlinks

Media as first-class citizens (=objects)

One-click bulk export of all your content to common formats

Base version is and will remain free. Support us by becoming a believer.
What we are currently working on
You can get an overview on the upcoming topics on our roadmap.

If you have ideas, feature request, or problems feel free to use our feedback board.
Limitations
No mobile app yet, planned for 2023

No unlinked mentions/references yet
Recommendations
We recommend using Chrome, Edge, or Safari for the web version
About the company
In public beta since January 2022

Small, independent team from Europe with a strong belief in the power of knowledge and learning. Read about why we built Capacities.

Looking for a third co-founder with passion for PKM/TfT and solid skills in marketing, communication, and design (contact us).
How you can support us
Become a believer. You will support a small and independent team in making the best tool for knowledge work.

Spread the word! The more you help us get more users, the less time we have to spend on marketing and can focus on building the best tool for you.

Give us feedback on the product

Write/create a review of Capacities and share your learnings with others.