Taking notes on books and readings
How to structure book notes to get more out of your readings.
Hannah Roth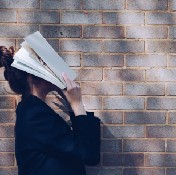 Hi, I'm Hannah and I'm a student of Psychology. I mainly use Capacities for summarizing books I read and for taking notes on the topics of my studies.
I'm happy to share my use case with you today. I would like to take you through my way of using Capacities for taking Notes on all my readings and how I organize them.
Why I use Capacities for books
When reading books, news or stuff on the internet I often struggle with remembering all the information afterwards. So a few years ago I started taking notes when reading. For books I used a litte notebook, for podcasts I used Google Keep and I startet using Notion a while too. But I realized that I did not really came back to these notes and eventually forgot most stuff despite taking notes. Any attempt to digitalize my notes and bringing them together in one application failed.
A few months ago I discovered Capacities and it turned out to be the ideal tool for me to take notes on everything. Yes everything! I use it for book summaries, for saving stuff I want to read, collecting background information on what I read and so on.
How I structure my book summaries
First I created a new customized content type named 📕 Books:
I added the following properties for it: Blocks, Tags, Image (for a cover image) and a 🧑Person (content type from the pre-built content types) as a property in order to connect the author to that book.
This is how a book looks like when I open it:
Caution: MIND BLOWING 🤯
Now, by I click on the author of a book, I open the author's page (which belongs to the connected type 🧑 Person). How cool is that? When I go to my database for 🧑 People I can also add information about this person and it is the same content as when I select the same person through the author-property within a book!!
I have also created content types for:
📚️ Textbooks

📰 Readings (like any other source than books or textbooks)

🔍 Definitions
My strategy to structure my readings is to tag their:
progress

Things I would like to read get the tag #toread

Whenever I start reading something I tag the page or the book with the tag #bookmark. I added #bookmark to my pinned items so I can easily access them.

Whatever content I think is necessary to #rework get this tag. This helps me come back and rethink and redo some of my notes.

timing

I also add a "time-tag" for the year or month I plan to read the book. That way I can have a nice overview over the books I plan to read at a specific time (e.g. during the year #23)

When I finished a reading I remove the tag #bookmark and add a tag for the month and year I finished it (e.g. #november22).

topic

If the book or reading is connected to the field of #psychology or #psychotherapy (my field of studies) I also give them the fitting "topic-tag" and use a page 💡Psychology that include both tags.
This brings me to my page called 📚️Reading List. This is where I can see all my books and textbooks displayed by Tags in the gallery view. I typed in the hashtag and the tag name and selected the view "embed". This way all your books get displayed in a beautiful way.
When embedding tags into pages, you can select different views on the right side:
I prefer the gallery view, because it displays the content tagged with the embedded tag, is then organized by content types (here we have the content types 📕Books and 📚️Textbooks)
Here you can see the books and textbooks I plan #toread or to #rework next year (I gave all of them the tag #23):
I think it looks pretty nice and clean. I also like to see the book covers, which makes it easier for me to find them fast.
For me it is often hard to keep track of all the readings I startet but not yet finished. This is a way to keep an overview and get back into the topic quickly. It works well for me so far.
Customized views for Capacities Believers
The Capacities Team recently launched a Believer plan for people who want to support them. The Capacities Believer plan will turn into Capacities Pro once they launch it. The main version will stay free forever.
Capacities Believer includes custom views for your content. If you want to make use of them, you can go to your account settings and select "Content Type Setting" and now you can choose the following customizations:
Label colors (I use yellow for People, red for Books and green for Textbooks)

If you scroll down you will find new "Page layouts"
I like the Profile Layout for People and the Index Card for Definitions:
Create a studio for
your

mind.