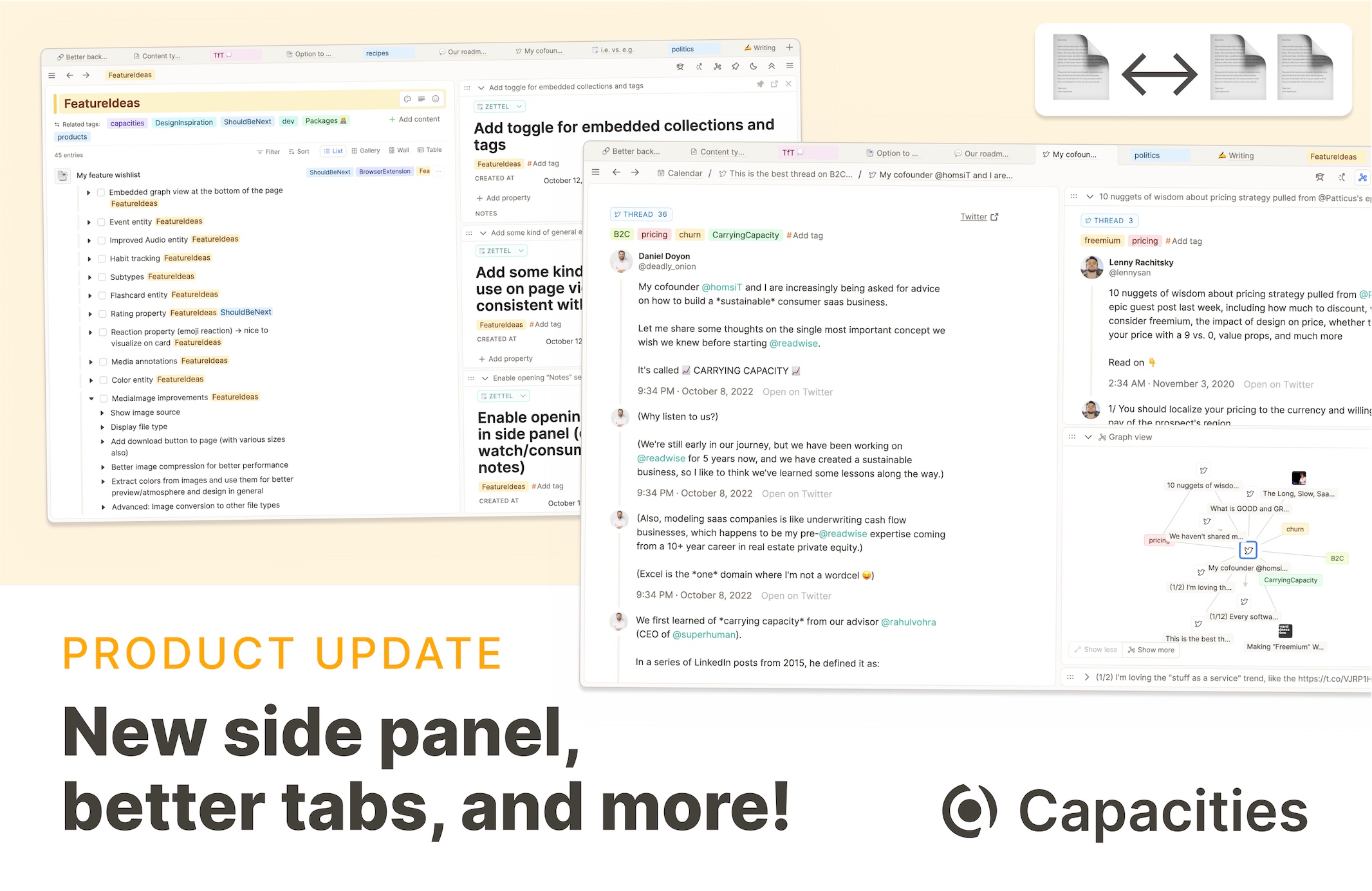 Capacities is a daily companion for many people now. To make working with Capacities more pleasant we are launching big improvements around productive work today. ✍️📄📈
Let's have a look. 🔥
New side panel 📄↔️📄
With this release, we introduce a completely new side panel. The side panel allows you to work on several pages side-by-side. Simply shift-click on a link or a preview card to open the content in the side panel.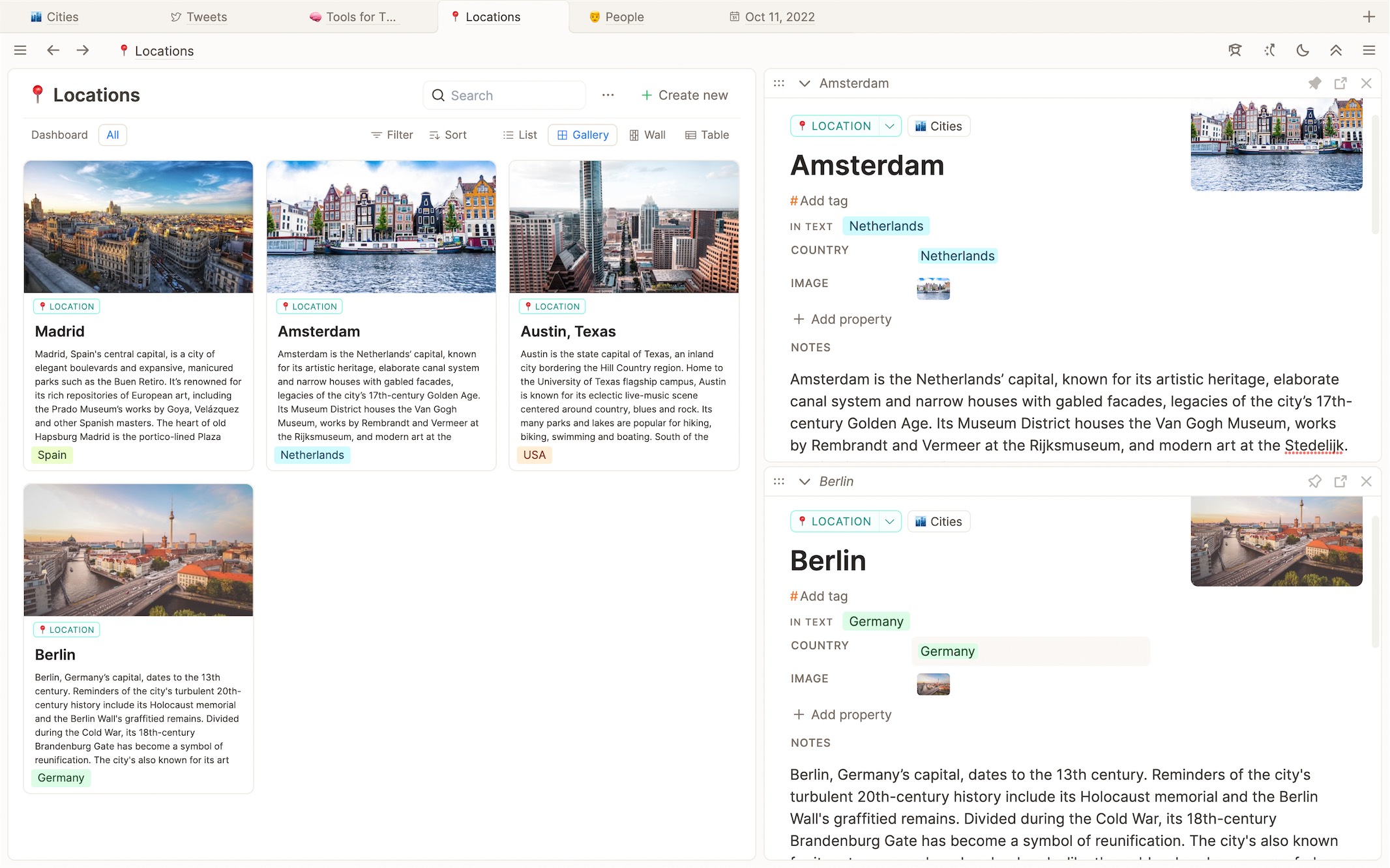 By default, an entry in the side panel is not persistent: If you open another content in the side panel, it will be replaced.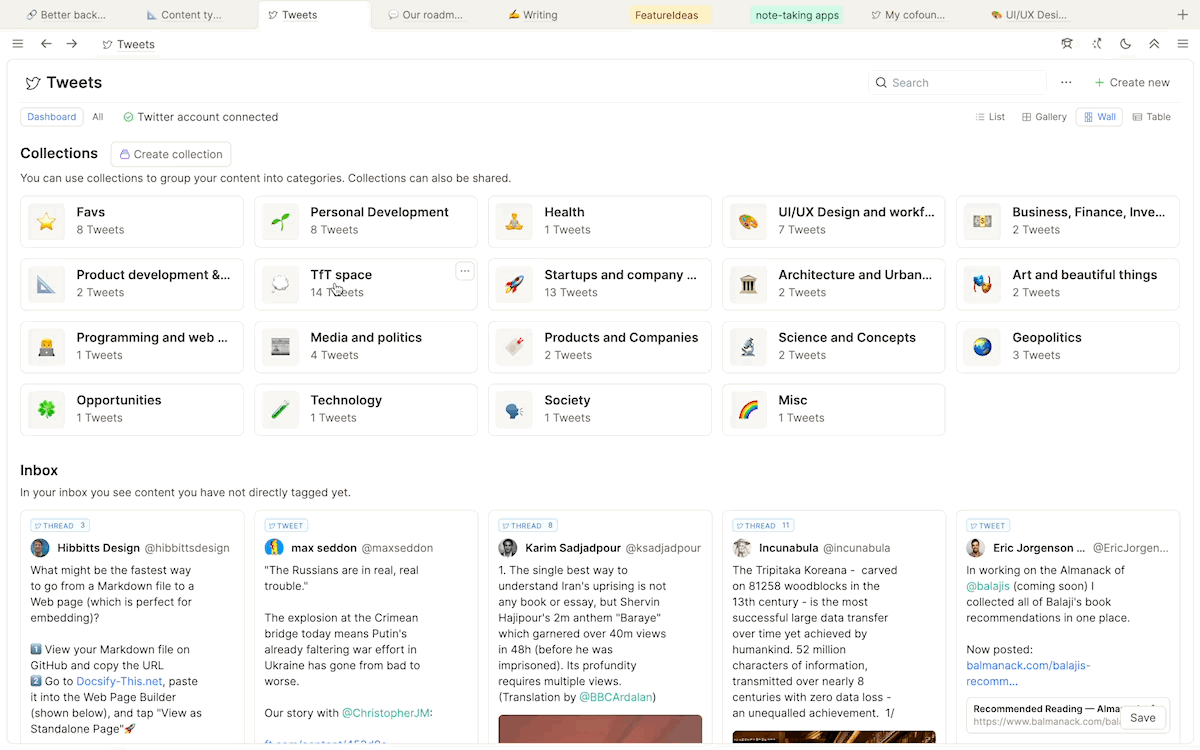 To keep content in the side panel, you can pin it by clicking the pin icon in the title bar or by double-clicking the title in the title bar. 📌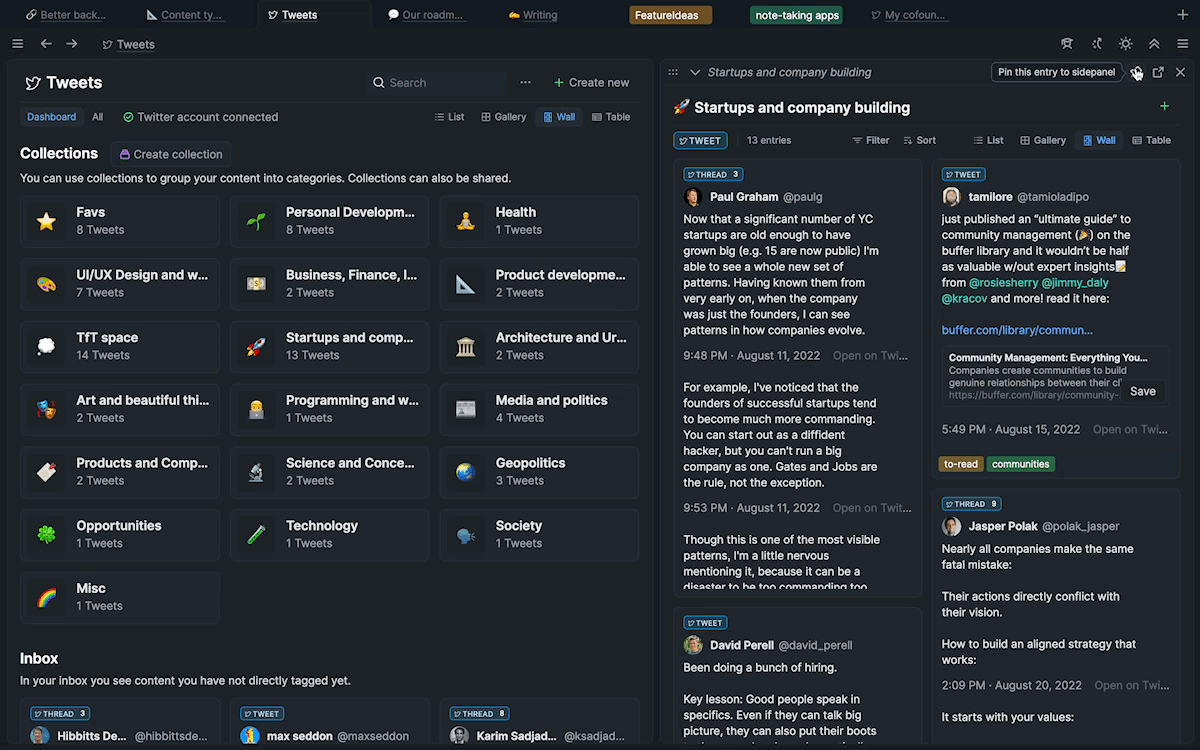 You can have several entries in the side panel at the same time and even rearrange them as you wish. ↕️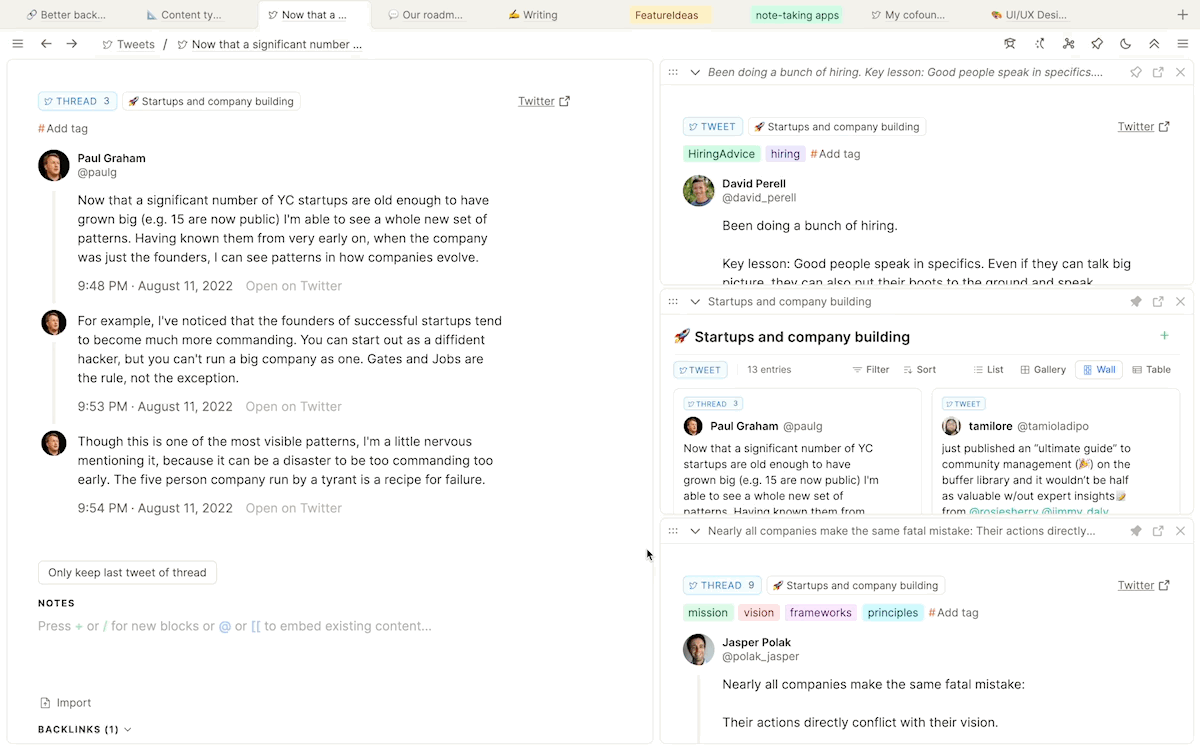 Additionally, each entry can be toggled to be open or closed. ▶️ → 🔽 Note that if you open the right sidebar, the side panel will be hidden until you close the sidebar again.
New tab management 🏷️🏷️🏷️
Often we work on different projects or in different contexts at the same time. For that, we are introducing a completely reworked tabs system.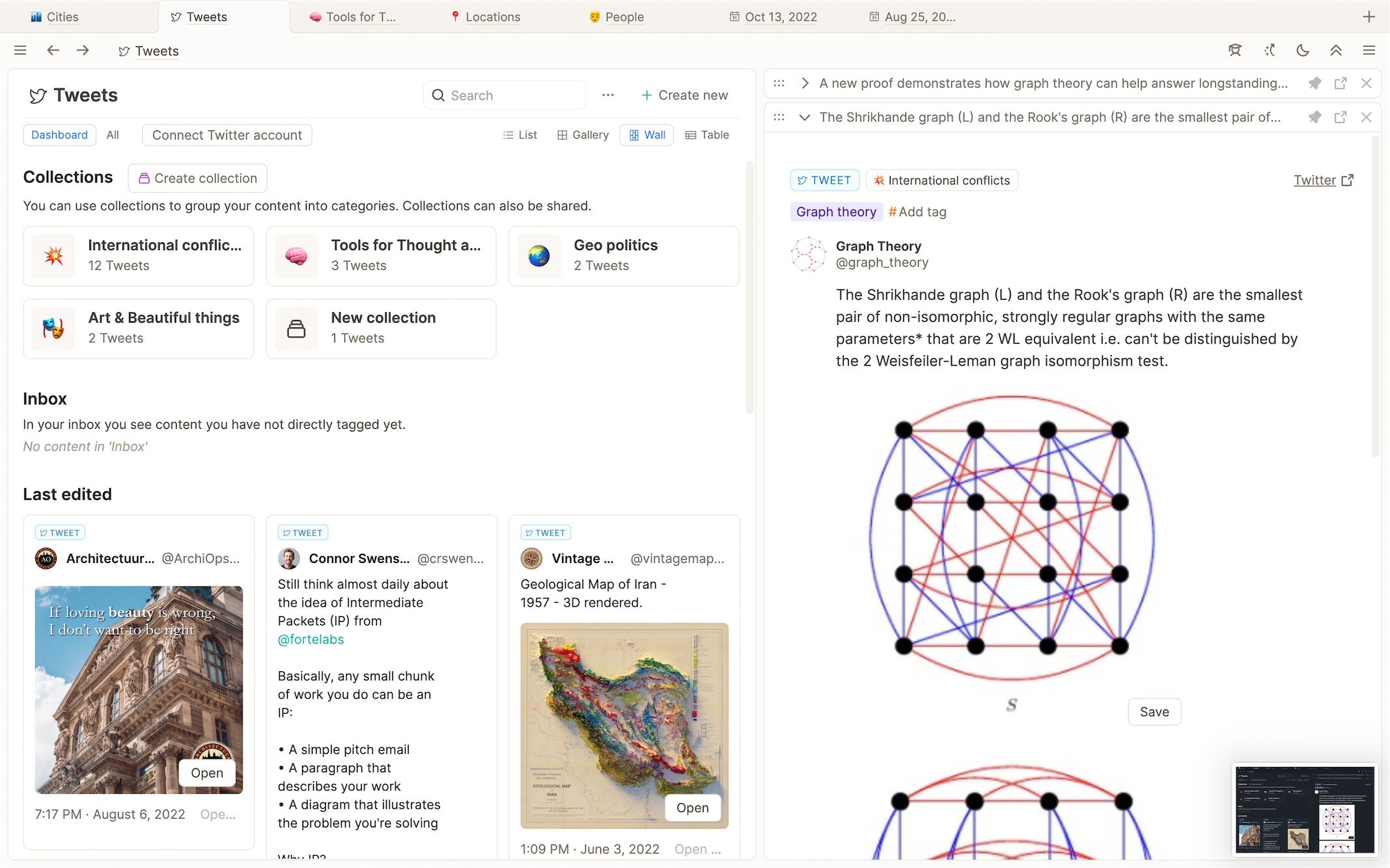 Every tab is its own working environment, it contains its own breadcrumbs navigation and side panel state. You can open any content in a new tab by clicking on it with command-click (Mac) or ctrl-click (Windows), or by clicking the option in the three-dots menu.
Use the shortcuts when creating or linking content
You can use the same shortcuts introduced above when creating new content: In the command dropdown simply hold shift while hitting enter (or clicking) to immediately display it in the side panel. The same works with command (Mac) and control (Windows) to open it in a new tab.
Use the shortcuts to open a search result
And the same works with search results in the space search. This can be super useful to quickly open some related content in the side panel or to create a new context by opening it in another tab.
Basically, the shortcuts with shift and cmd/ctrl work wherever you interact with content in Capacities.
Better graph view and graph view in the side panel 📄↔️🕸️
All your ideas and thoughts are connected. To make these connections more valuable we are moving the graph view from an isolated window right into your working environment.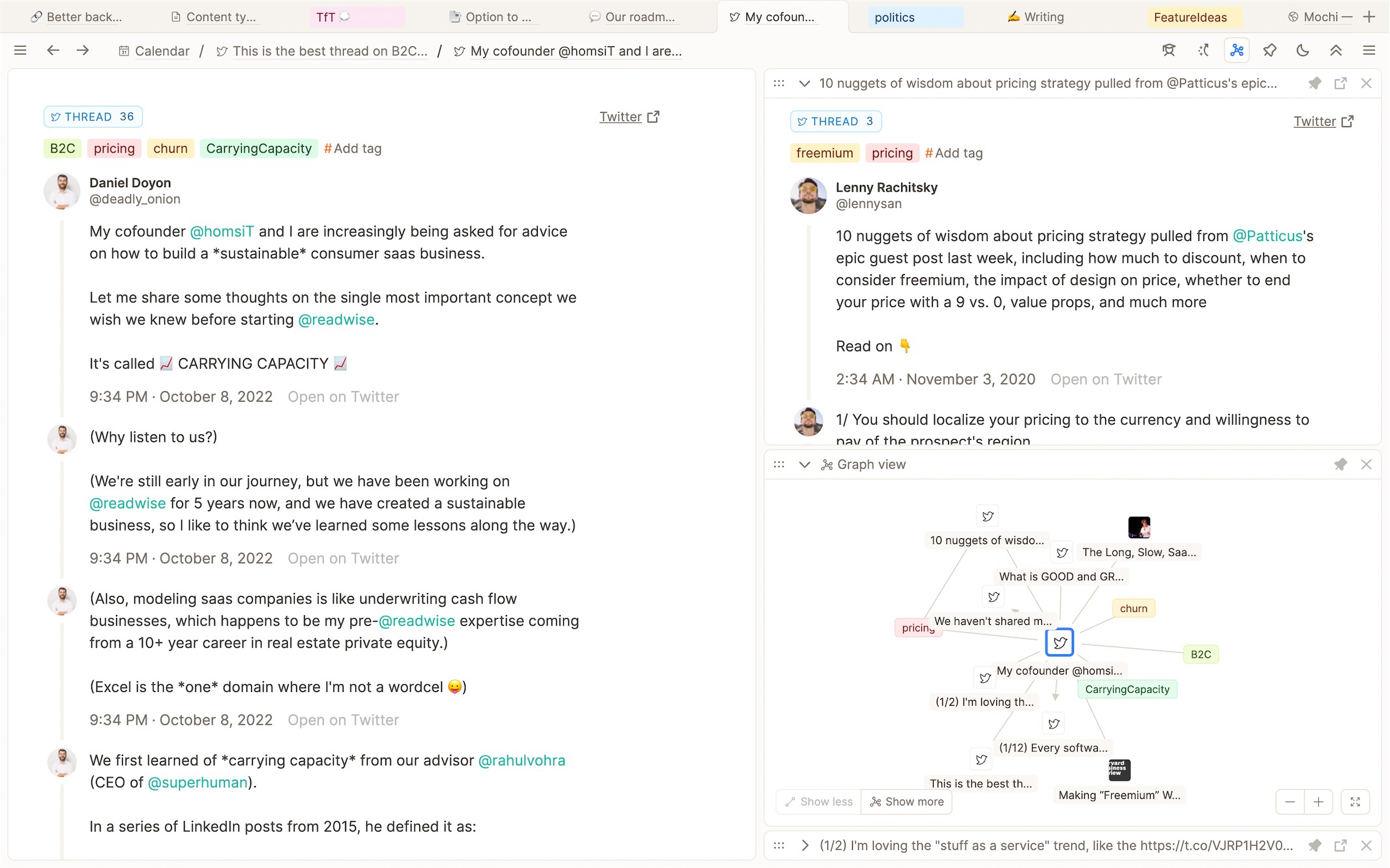 The graph view is now displayed in the side panel to give you a better context and let you keep working while exploring the graph. 💡
Multiple calendar tabs 📅 🗓️
You can also open several tabs with a calendar. The state for the date and view of the calendar belongs to each tab separately.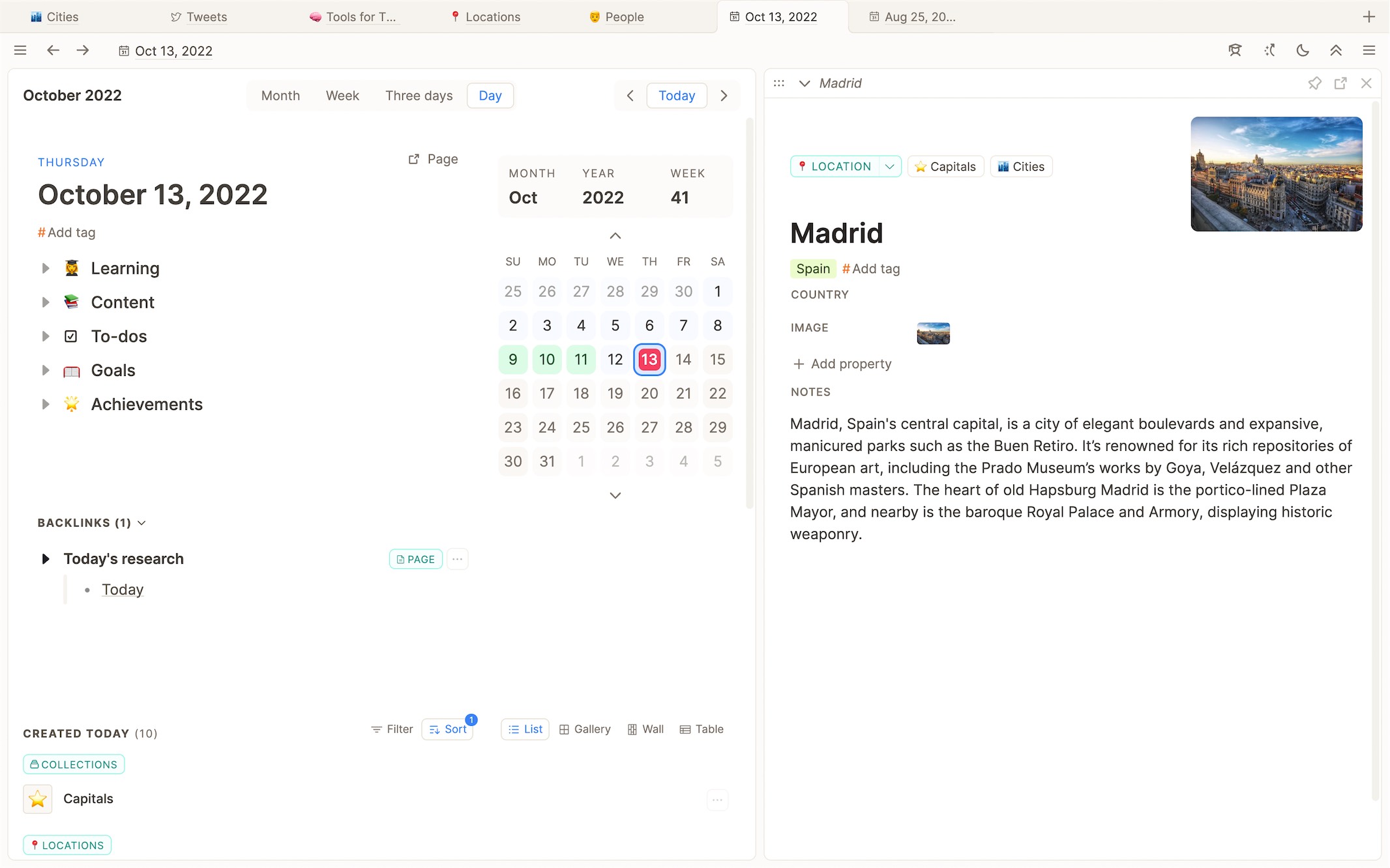 Performance improvements 🐇📈
For this release, we've also worked a lot on performance. Loading content, and navigating between pages, databases, and collections became a lot faster.
Better responsive design 📐↔️
To make working with the side panel a joy, we've vastly improved our responsive design. The layout of each content is now responsive relative to the available with of its container (e.g. a window in the side panel).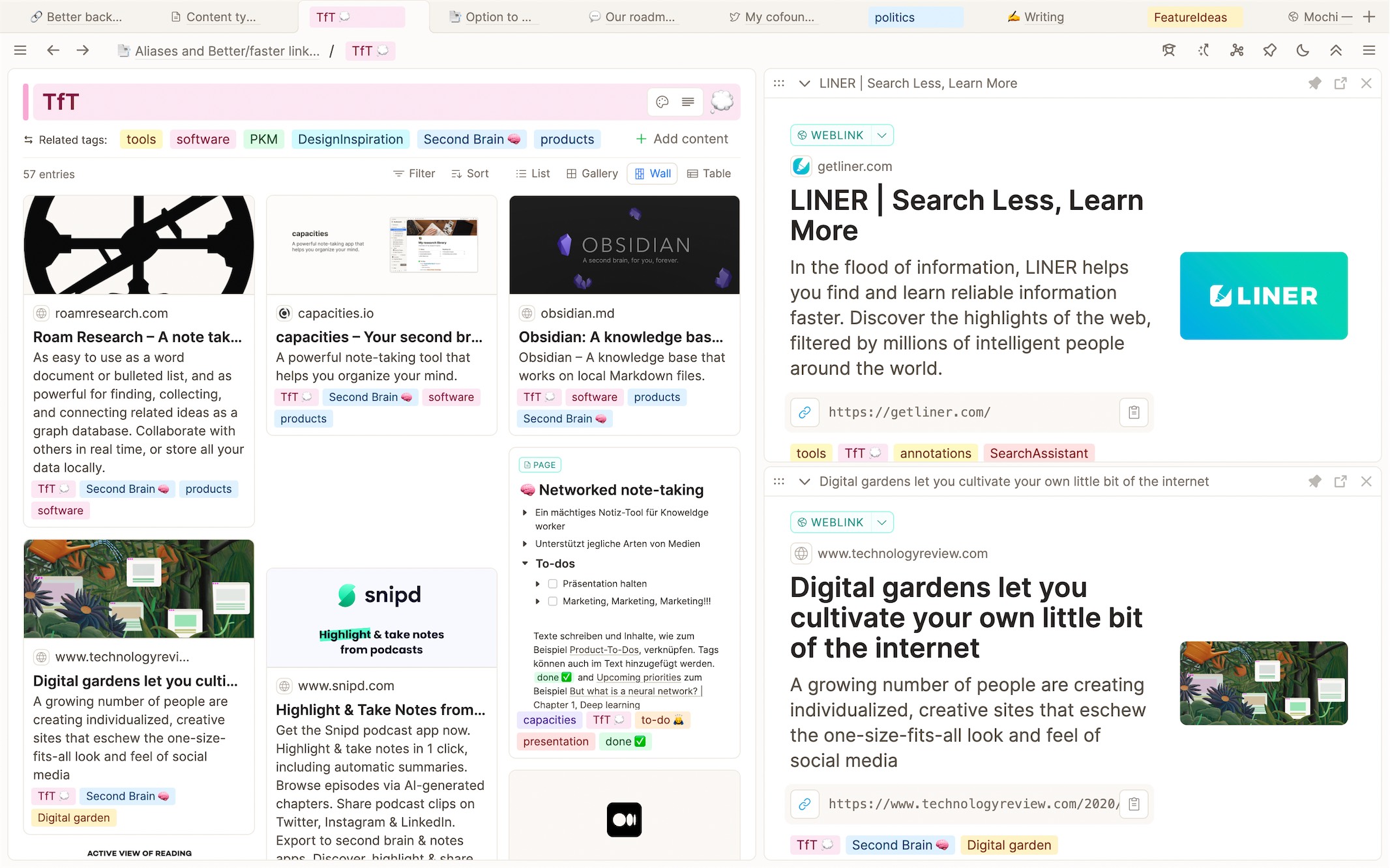 If you open a collection or tag in a container that is very small, it will automatically display the content in the list layout as it is the most practical layout for limited space.
Status for databases and collections 🏷️ 🔢
We've added small labels to databases and collections in the left sidebar to indicate the total number of entries they contain.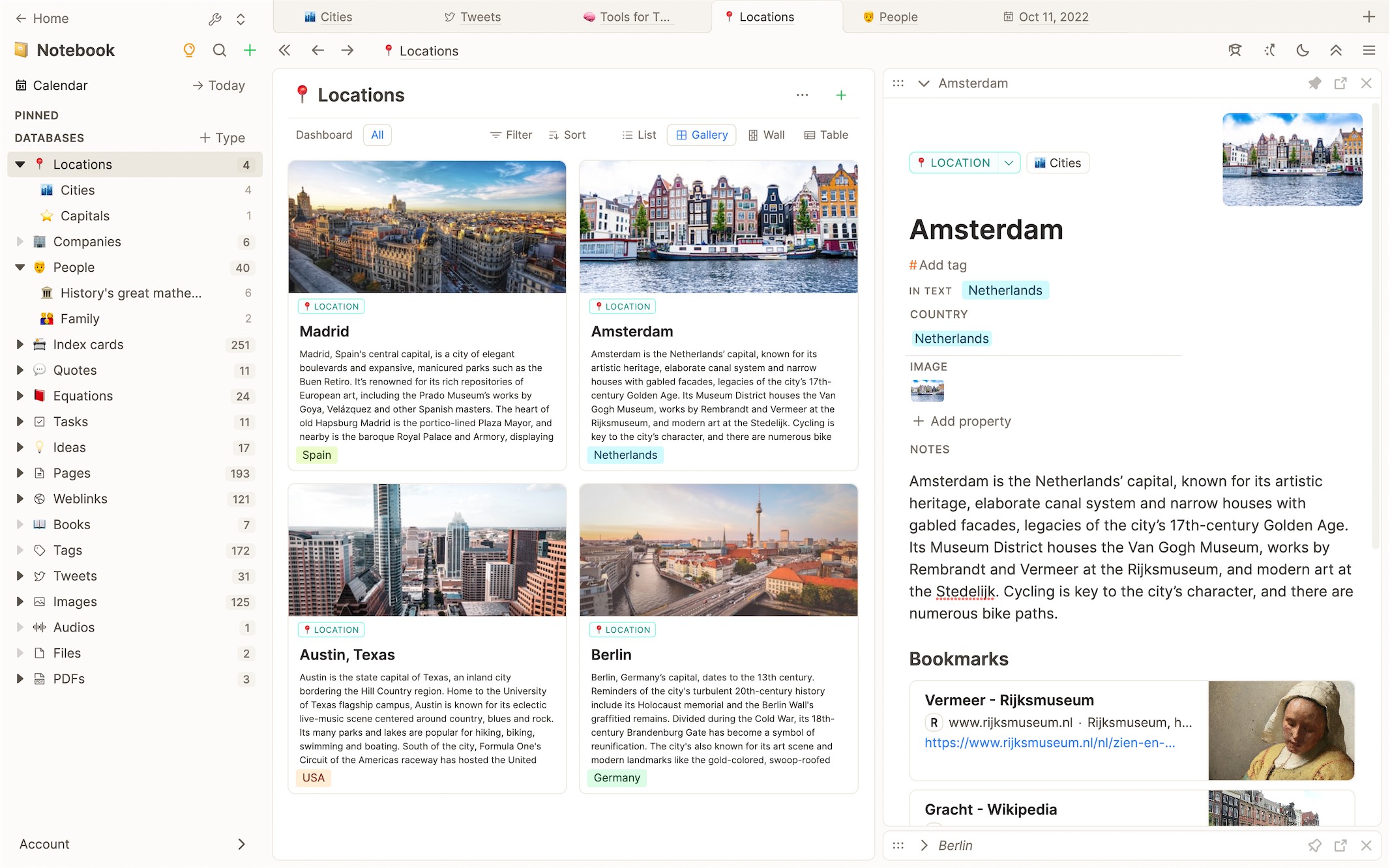 We also worked on a lot of smaller things, mostly ideas and improvements shared by members of our community.
As always, thanks to everybody who contributed to making Capacities better every day! 🙏💪💪
You can read about all the smaller improvements here.
Smaller improvements
All on October 13, 2022

Fixed: Bug where Mac OS line selection shortcuts were overridden by sidebar shortcuts.

Fixed: Disable style edit for embeded pages.

Improved: Better (and more explicit) date matching for date picker.

Fixed: Display of Inline Dates in Headings of Table of contents

Fixed: Bug where typing inside code block in calendar caused switchting between views or triggered a rerendering of the page.

Improved: Better responsiveness of tag embeds and collection embeds

Improved: Selection while scrolling in daily notes and elsewhere.

Fixed: Scrolling to tag when clicking of tag in text.

Fixed: Ambiguity of cmd + H shortcut on Mac. Shortcut has been changed to simply h (only works when not currently editing any text).

Fixed: Duplicated tag title in table of contents.

Fixed: Disable text shortcuts when selection of any kind is active

Small improvements in markdown export and better wording of export options. (October 4, 2022)

Improved linking behavior at beginning of block: If in lists, headings, etc. it will be linked inline. (September 28, 2022)
Subscribe to our newsletter
Stay up-to-date and don't miss out. We will send you updates via email about Capacities and the space of building a second brain.
We will use your email address for sending you our newsletter. You can change your mind at any time by clicking the unsubscribe link in the footer of any email you receive from us. For more information see our
Privacy Statement.