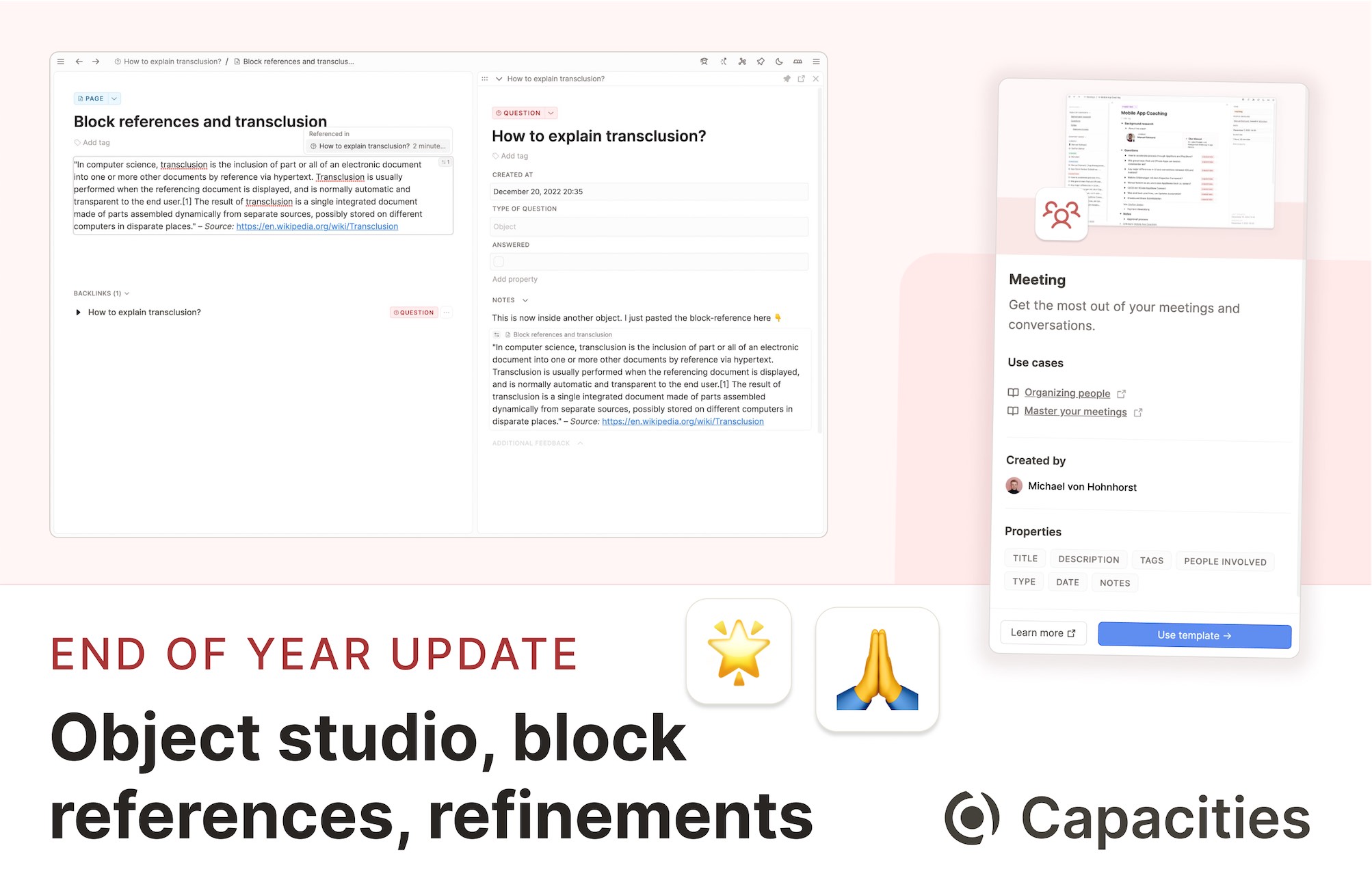 The last update for Capacities in 2022. 🎉
We did a lot of fine tuning and added many small details shared in the community. We are also releasing the first version of the new Object Studio and believers will get early access to block-based linking.
Let's dive in. 👇
Block-to-object conversion at your fingertips
You can now quickly turn a blog into an object by "tagging" the block with the content type. Hit # and search for the content type in the dropdown. When you select it, you get an embedded object with that type.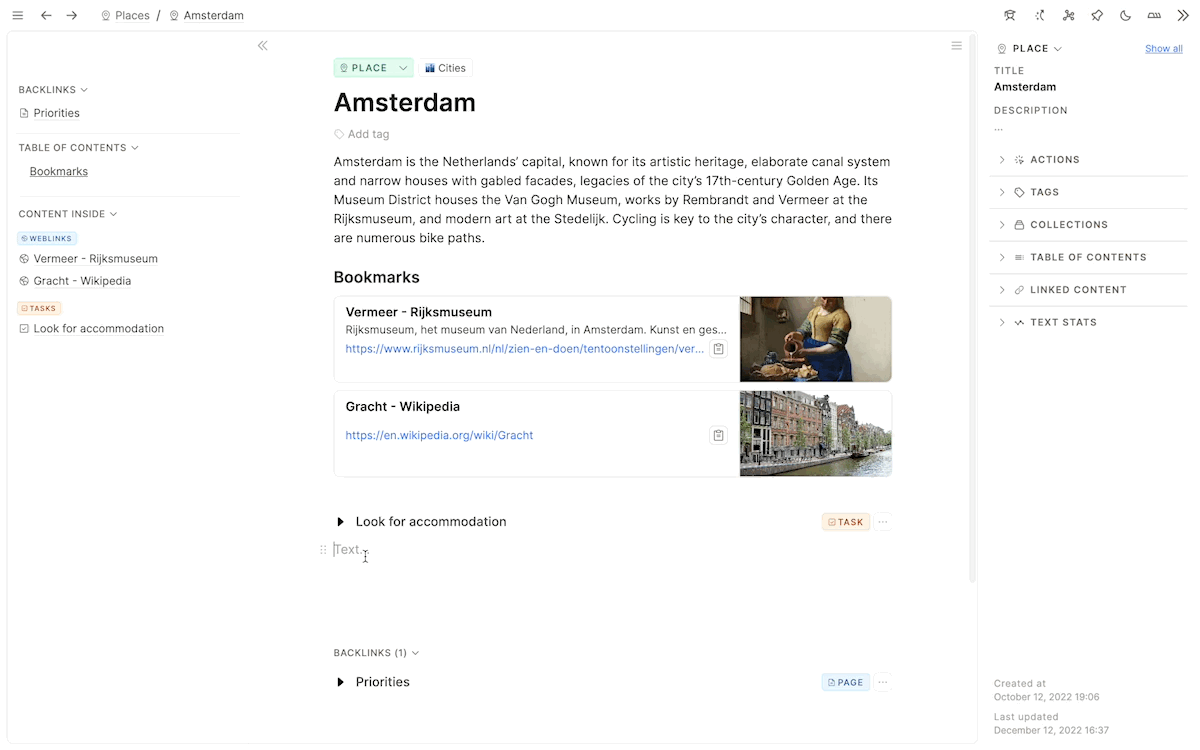 Conversions also work with tags: Type the title of the object you want to create, add some tags after and then hit # and select the content type.
Renaming: From Entities to Objects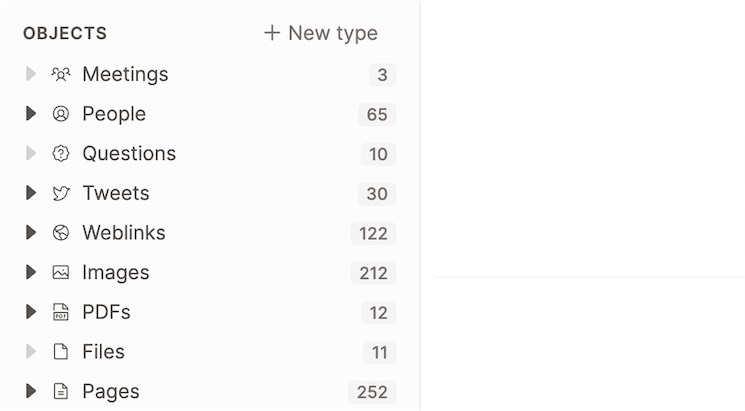 We used the term entity to refer to an individual piece of content in Capacities. From now on, we will use the word object. The term object is more approachable and practical for most people. For simplicity, we are now also renaming the Databases section in the left sidebar to just Objects as it is the place where you will find all your objects grouped by type.
Introducing the Object Studio
With this release, we are also releasing the Object Studio - a place to get inspired by use cases and content types.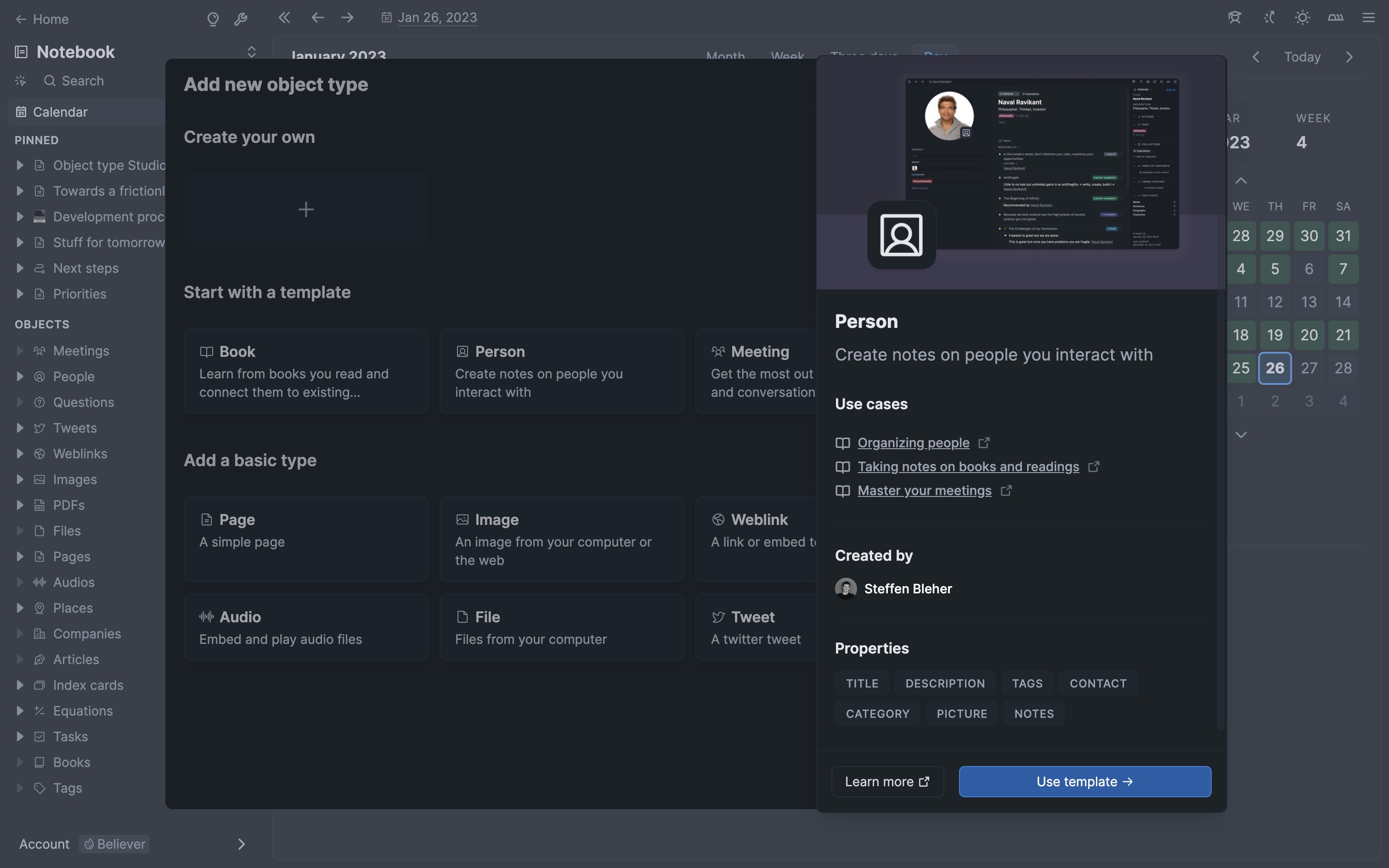 We envision the Object Studio to be community-driven. Everybody can contribute and share their workflows and use cases. You can share your work and, at the same time, learn from others – like many of you have already done here in the community. We think that this provides tremendous value to everybody. 🚀
Linked to the Object Studio is the new "Use cases" category on our landing page, where we introduce a variety of different use cases and best practices for Capacities.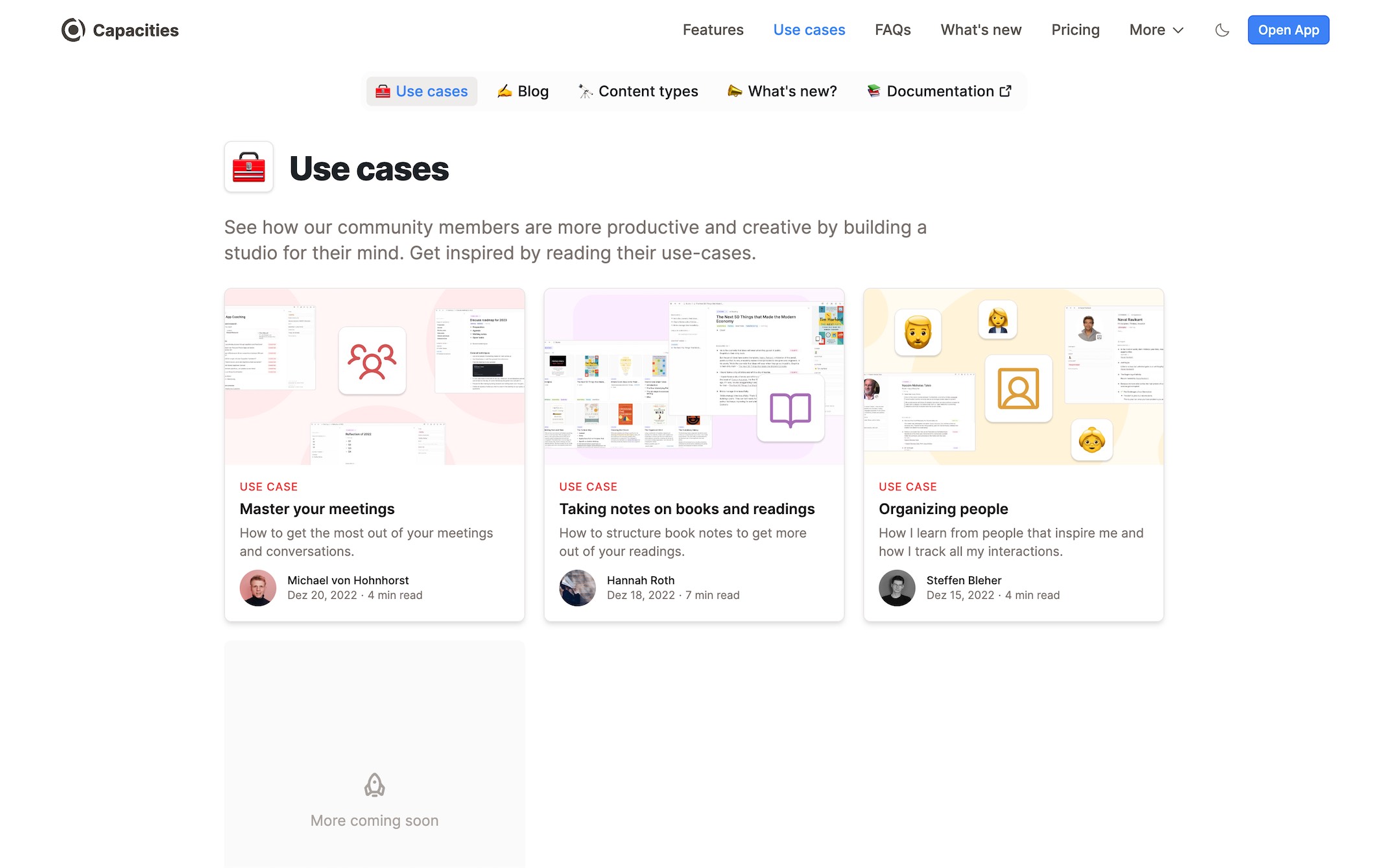 How can I contribute?
If you want to share your workflow and use cases in Capacities with others, just send us a small post with screenshots, a video, or whatever you think is valuable via email to team@capacities.io. We'll publish your contribution on our landing page, credit you, and link your social media if you want. If you have a content type that could inspire others, just describe it and share some info about its properties with us. It will then be available for all other users as a template in the Object Studio.
We're excited to receive your contributions. 🎁🚀
Drag & Drop 2.0
We added a lot of drag-and-drop interactions. They are crucial because it reflects our intuitive approach to working with content. So here's what we added:
You can indent blocks by dropping them below others slightly to the right.

You can drop blocks on objects, and they will be appended to that object.

You can drag blocks from one panel in split screen to the other.

You can drag blocks from the main content into any content in the backlink section.

You can even drag blocks on inline links to other objects.
All drop targets are indicated with a blue line or rectangle. There is, of course, a lot more flow which we'll add drag and drop to in the future. Feel free to submit your ideas.
Improved interactions around daily notes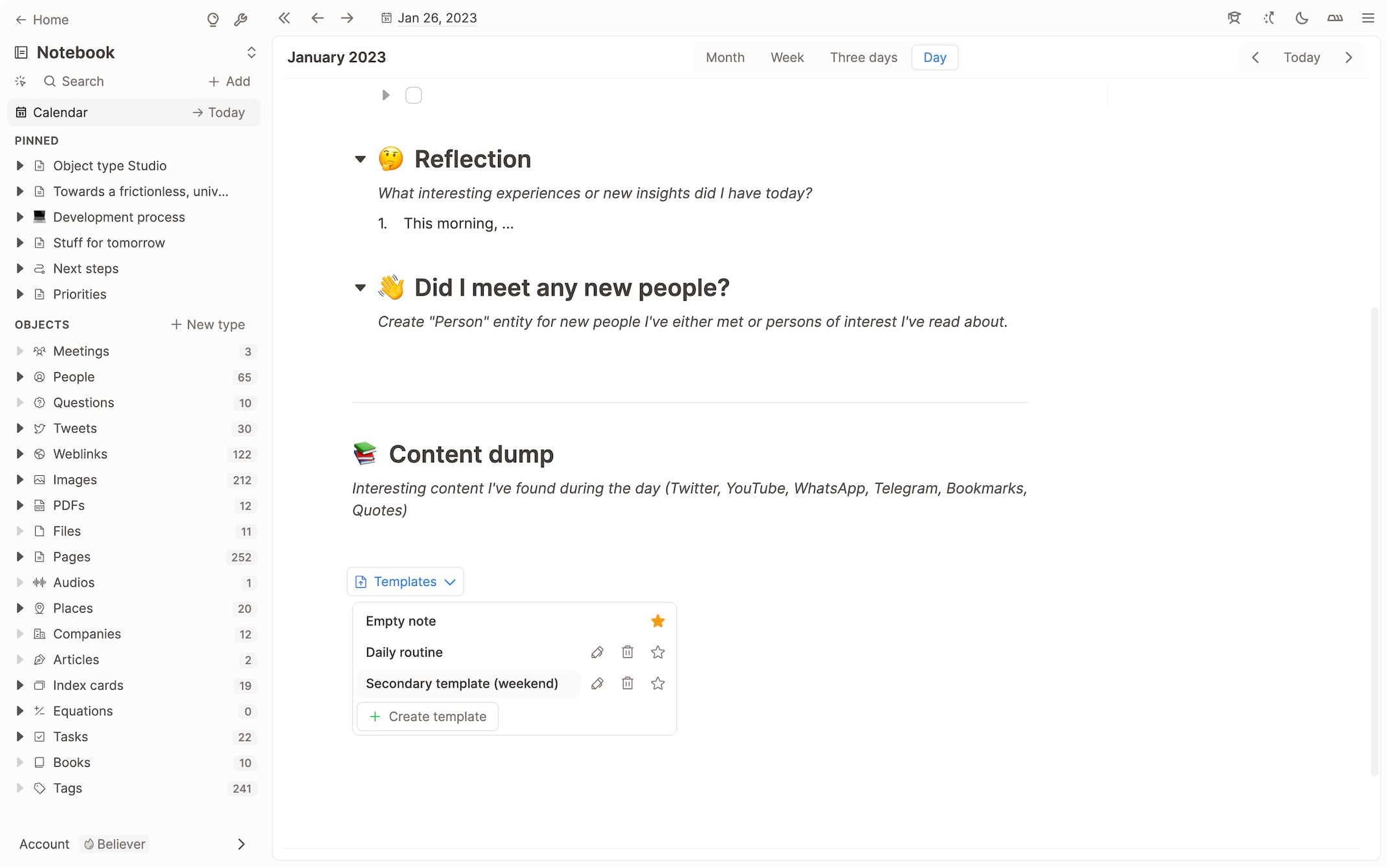 Before, creating a new daily note required clicking a button and then focusing on the text. Now you can click and start writing. In addition, we've improved the templating UX. The dropdown button to use a template remains at the bottom of a daily note, and you can use multiple templates after another for the same daily note. This also removes the issue of being unable to use or change the template functionality if you've created an empty daily note. Soon, we'll launch templates for all types of objects!
Early access to block-based linking for Capacities Believer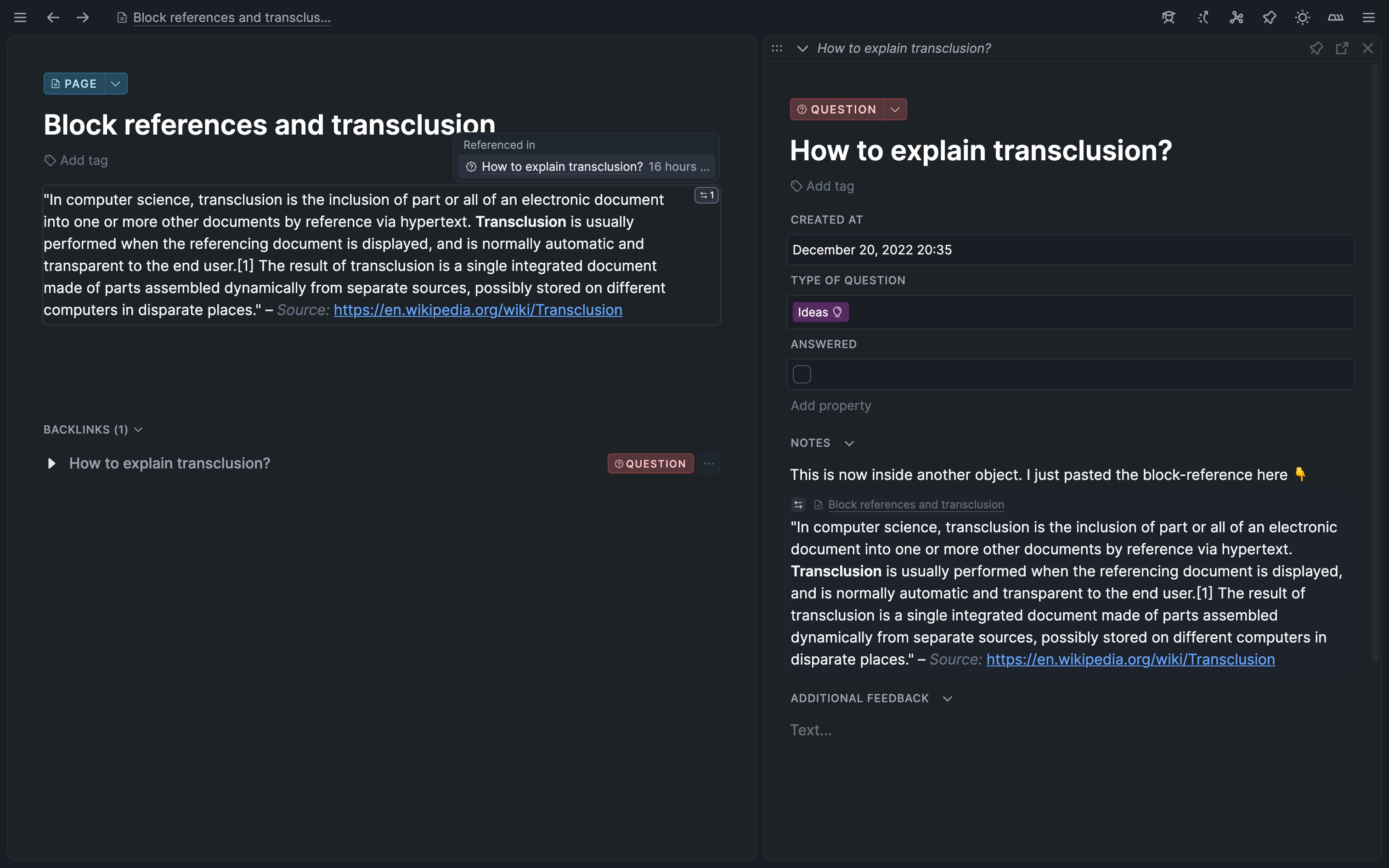 Block-based linking is finally available for all believers. You can read about block-based linking here. After the first feedback phase with our believers, block-based linking will also be available to everybody.
If you want to support Capacities and get early access to new features, you can become a believer here.
Small features and improvements
Highlight shortcut: You can now simply highlight text with the shortcut CMD SHIFT H (Mac) or CTRL SHIFT H (Windows). Your last selected color will be used. This is especially useful if you want to highlight a lot of text at once. You can also use the shortcut CMD SHIFT H to remove the highlight.

Text hierarchy shortcuts: You can simply increase the hierarchy of a text (e.g. from text to Heading 4 to Heading 3 and so on) by using Cmd + (Mac) or Ctrl + (Windows). You can also decrease the hierarchy with Cmd - (Mac) or Ctrl - (Windows).

Performance and syncing fixes: Especially with large databases, the Desktop app update introduced some issues. We are shipping fixes with this update, which further increases the app's loading performance. We have yet to fix some issues, so please forward any problems. We are working on it.
Create a studio for
your

mind.