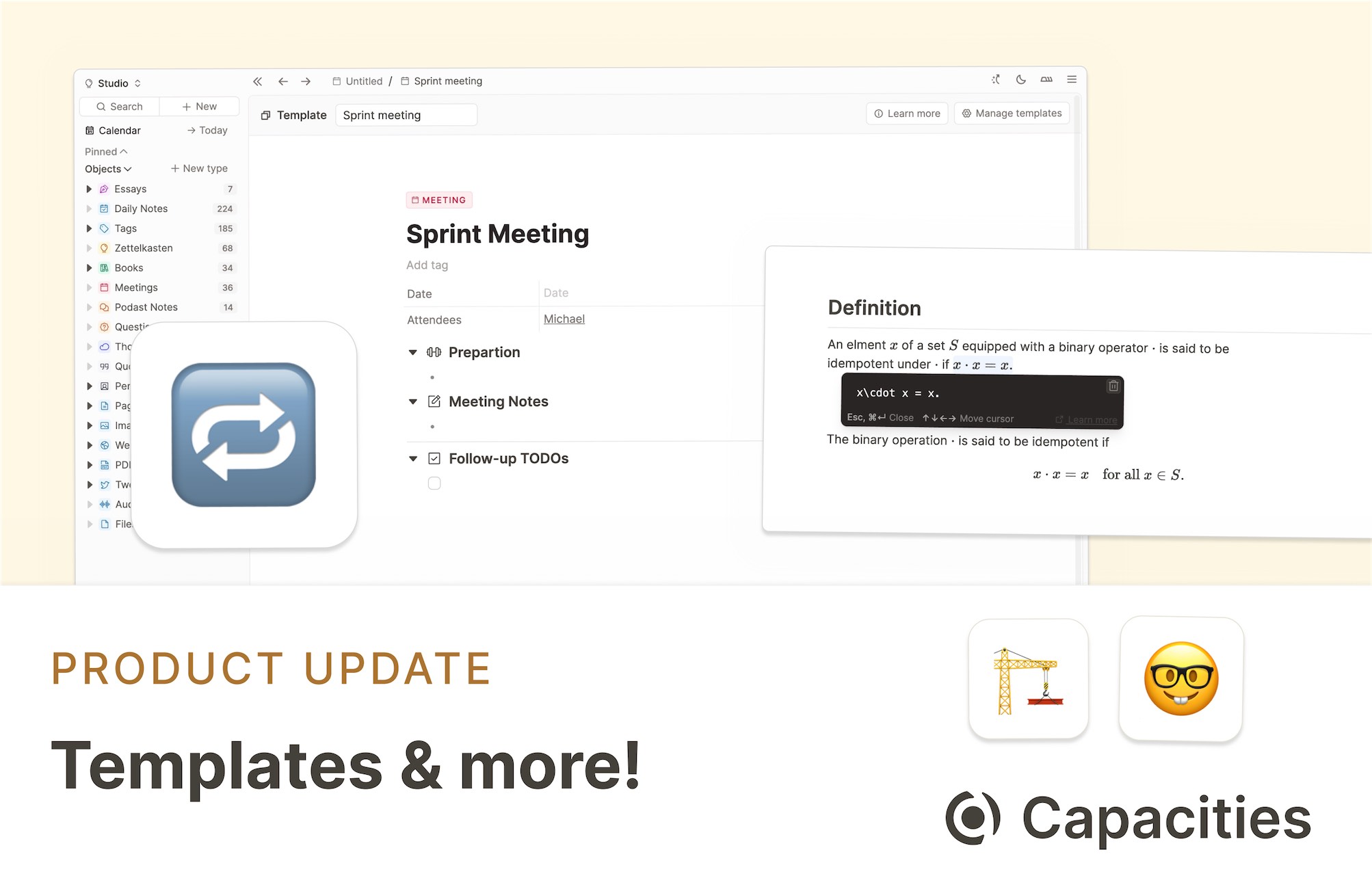 With this update, we are introducing the first version of templates to Capacities. 🚀
Templates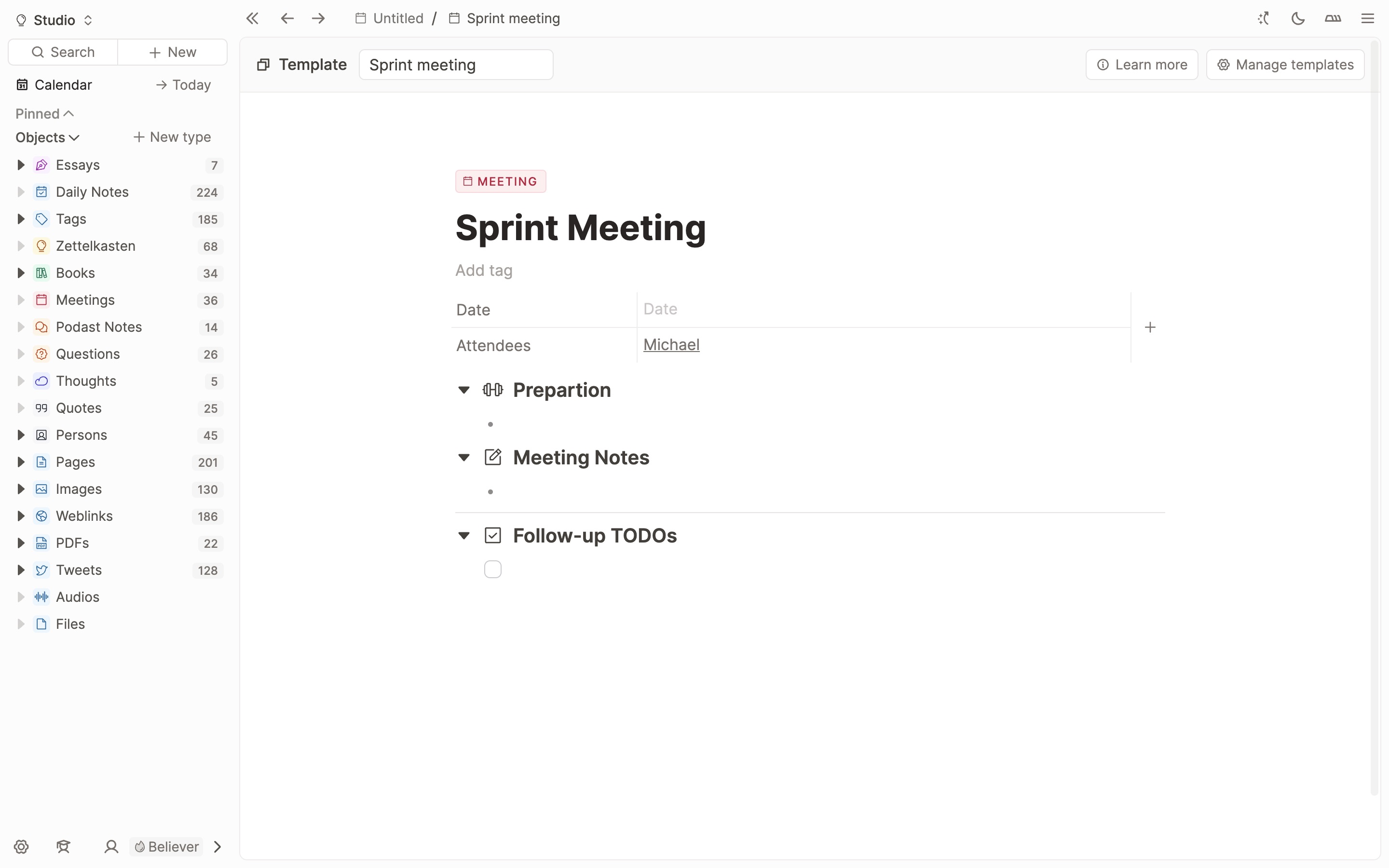 Templates allow you to create reusable structures for your objects. You can create workflows and reduce repetitive work while giving your objects a similar structure.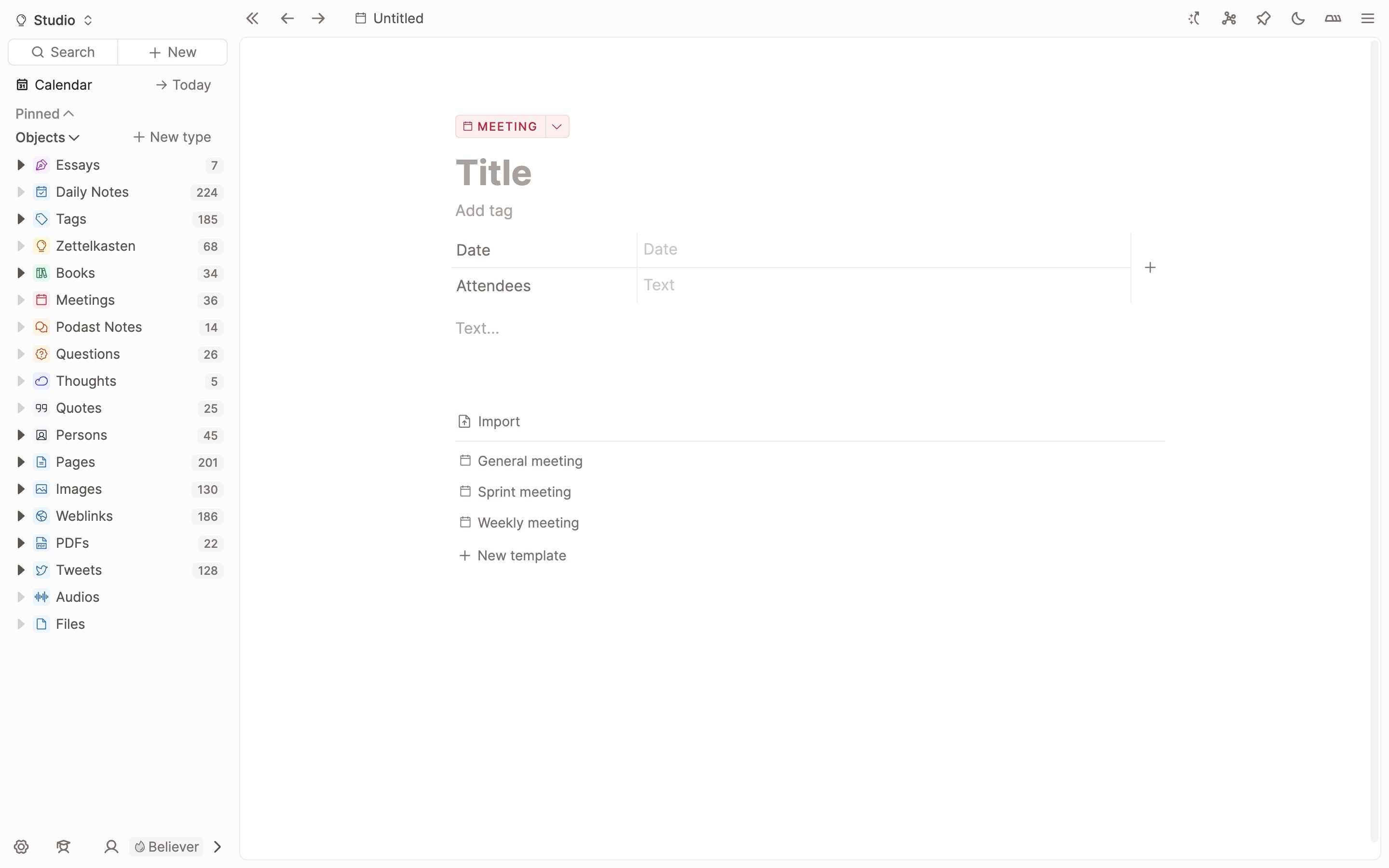 You can read about the new template feature here. We also added a section of ideas and potential additional features for templates to that page. Feel free to vote on them or add your own ideas.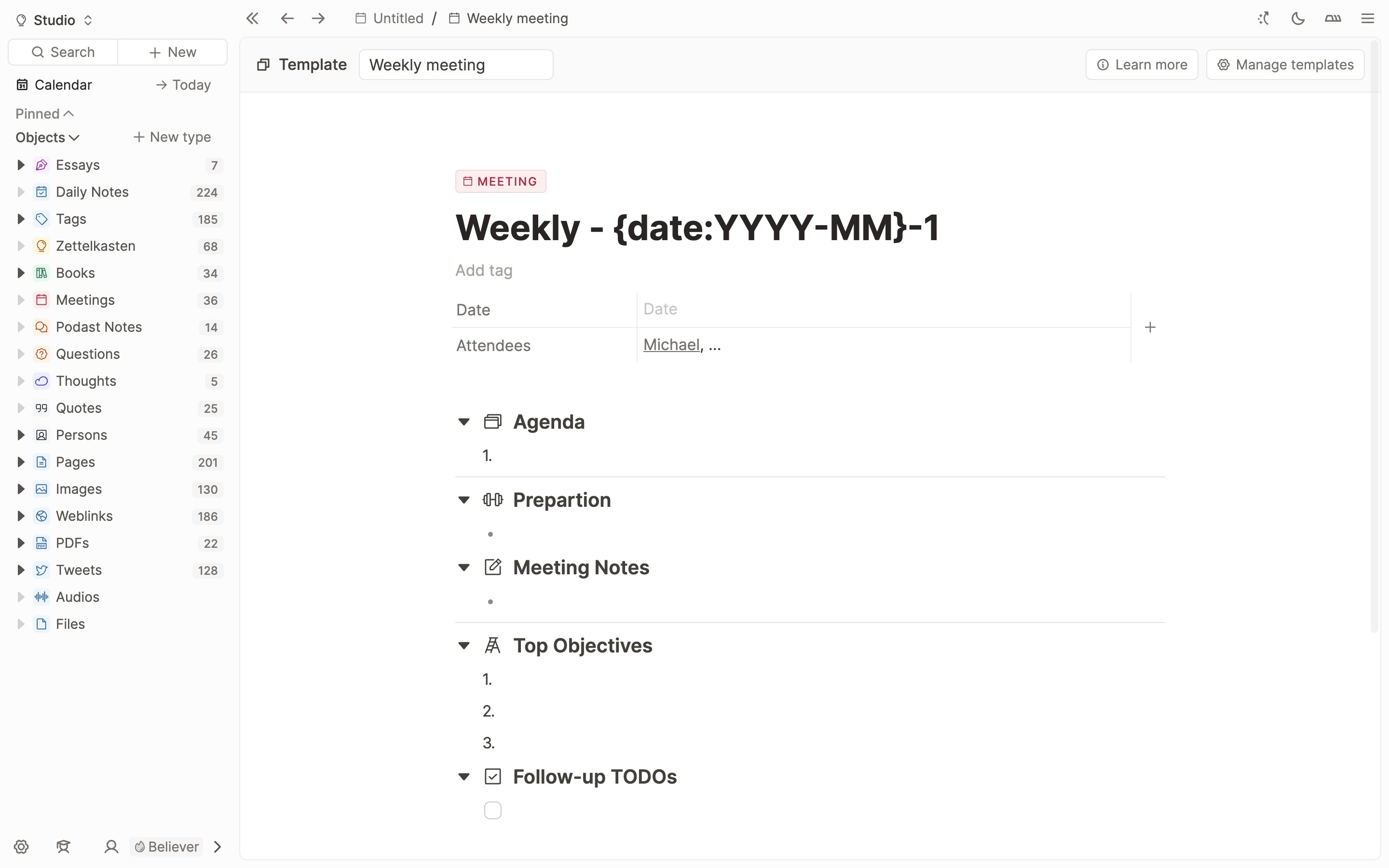 Additional features and improvements
On top, we worked on many details, often requested by users in our community or on our feedback board. Here are a few of them:
Capacities Academy

Improved onboarding experience with the Capacities Academy. You can access the academy in the bottom left with the "student" icon. It's a place with resources, an overview of the three fundamental pillars of Capacities and the first steps to get started with Capacities.

Better cover image handling

The cover image can now be edited when hovering over the image. They are not displayed in the properties section anymore. We've also added a button to quickly remove the cover image.

Better inline math editing

We vastly improved the editing experience when working with inline math. You can now seamlessly edit math formulas without leaving the keyboard. You can now use the arrow keys to navigate between normal text and math environments and use shortcuts (ESC, Cmd-enter, Ctr-enter) to close the math editor and set the focus to the text after it. We also included a link to the KaTeX documentation with a support table for all possible formulas.

Delete whole line

Capacities now supports native shortcuts for deleting a whole line of text (e.g. Cmd-Backspace).

Better search behavior for linking

The "@" dropdown now shows more results and the "create new option" is fixed at the top. On top, we constrained the fuzziness of all other search options to have a better overall search result.

Better text editing performance

We reworked large parts of our text editing engine. This should result in a much smoother experience when editing text. If you still experience problems with text replacement, grammar tools, or logographic keyboards, please let us know.

Better initial loading performance

After the next first reload you should experience a much faster startup time. We decoupled the "Pinned" section from the initial loading process.

Better collection embeds

The width of embedded collections is now aligned with the main body of content.

Markdown emails

You can attach a markdown file to an email and it will be transformed into a page on your daily note.

Several overall design and consistency improvements
Small improvements and fixes
Fixed: Bug report from feedback board: Interactive text dropdown not working in preview modal of daily note. (February 9, 2023)

Improved: Better support for speech recognition. (February 9, 2023)

Improved: Better handling of text replacements in text editor (e.g. System shortcuts, user-defined replacements). (February 9, 2023)

Fixed: Localized number formatting in number property. (February 9, 2023)

Improved: You can now also open databases in the side panel (using Shift-click). (February 9, 2023)

Fixed: Bug - Icons not showing on Encyclopedia Page. (February 9, 2023)

You can now also use /date to add a date. (February 8, 2023)

Capacities now supports all file types to upload and use as File objects. (February 8, 2023)

More robust handling of CSV imports (January 30, 2023)

Clicking on "Links in Content" section now scrolls to and highlights the link in the note (January 30, 2022)

Mini calendar date now matches the date of the daily note (January 30, 2023)

Better access to space settings in space dropdown (January 30, 2023)

Fixed issues on initial loading after deleting a space (January 30, 2023)

Paste in search input now possible (January 30, 2023)

"Start week on Sunday" support for date picker (January 30, 2023)

Better handling of duplications: You now get prompted if you want to duplicate or reuse) (January 30, 2023)
Create a studio for
your

mind.
Stay updated
Subscribe to our newsletter so you won't miss out. We will send you updates via email about Capacities and the space of personal knowledge management.
We will use your email address for sending you our newsletter. You can change your mind at any time by clicking the unsubscribe link in the footer of any email you receive from us. For more information see our
Privacy Statement.