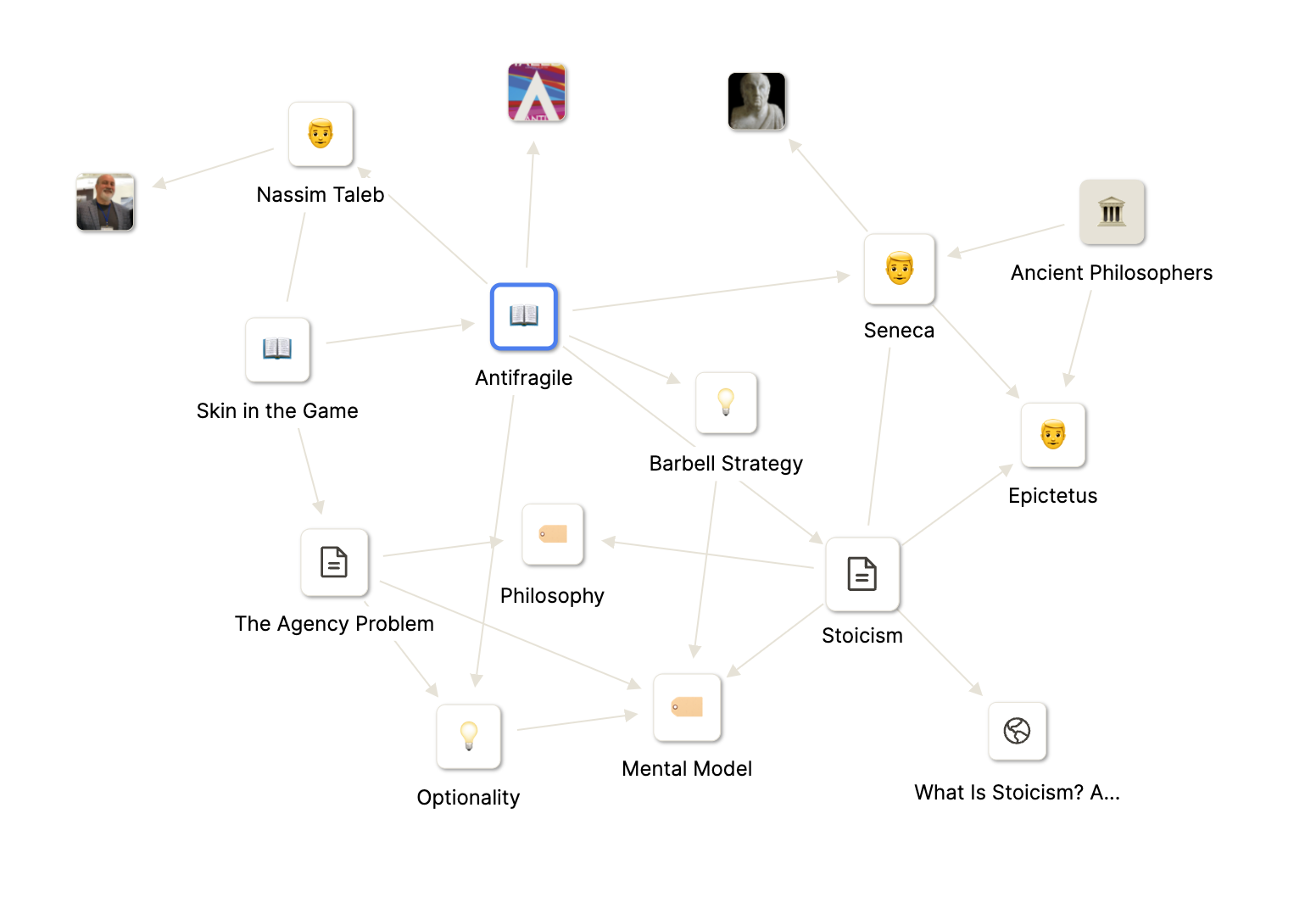 Graph view, daily notes and more
Graph view, daily notes and more
This is a big release, we are really proud of. We introduce to new features which we think are both game-changing: graph view and daily notes. 🤩🚀
Graph View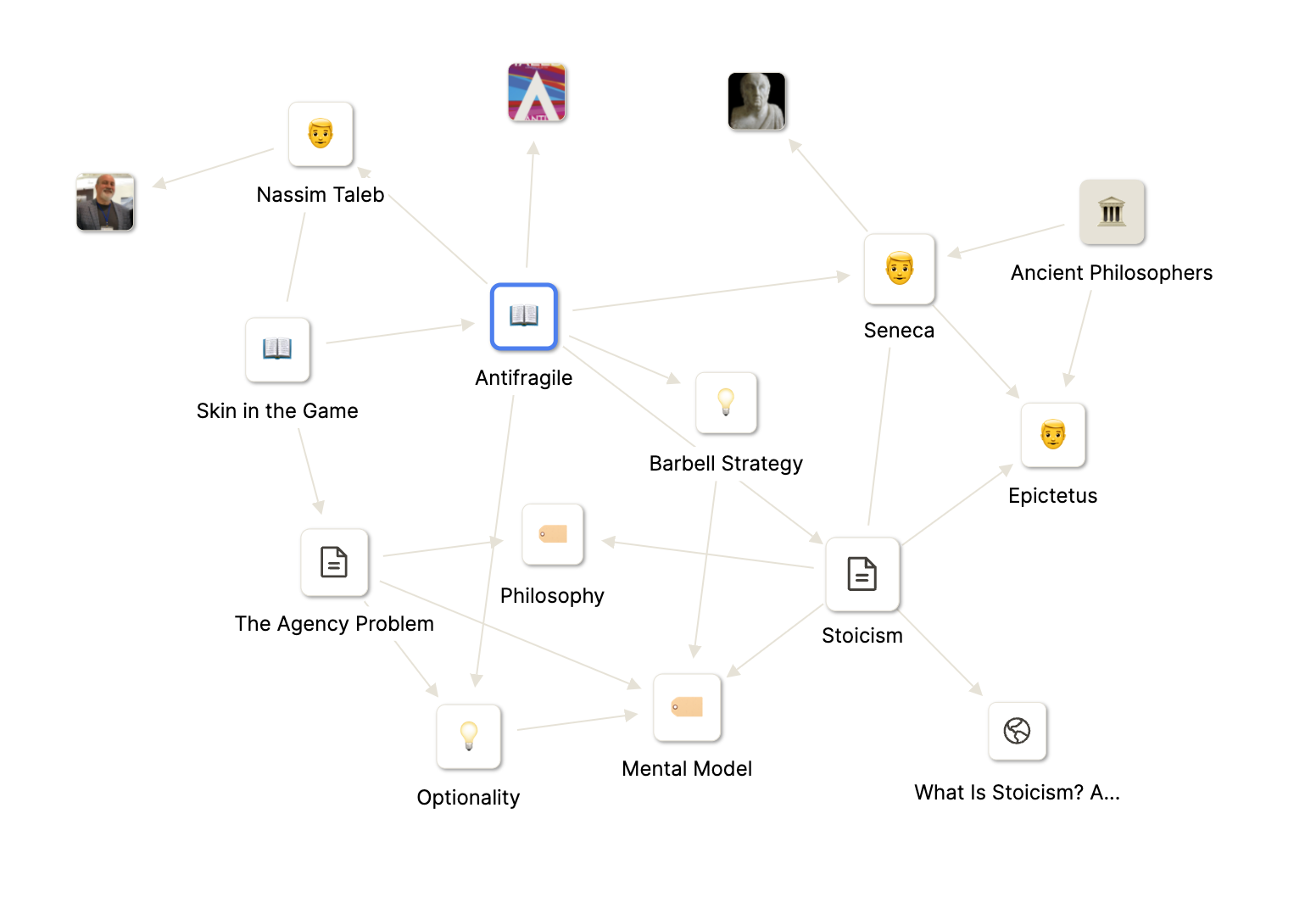 Creating a network of your thoughts is very powerful because it removes the constraints rigid folder structures impose on us. We took this a step further: With a single click you get a powerful visualization of the current context, allowing you to fully grasp the structure of your notes.
Daily Notes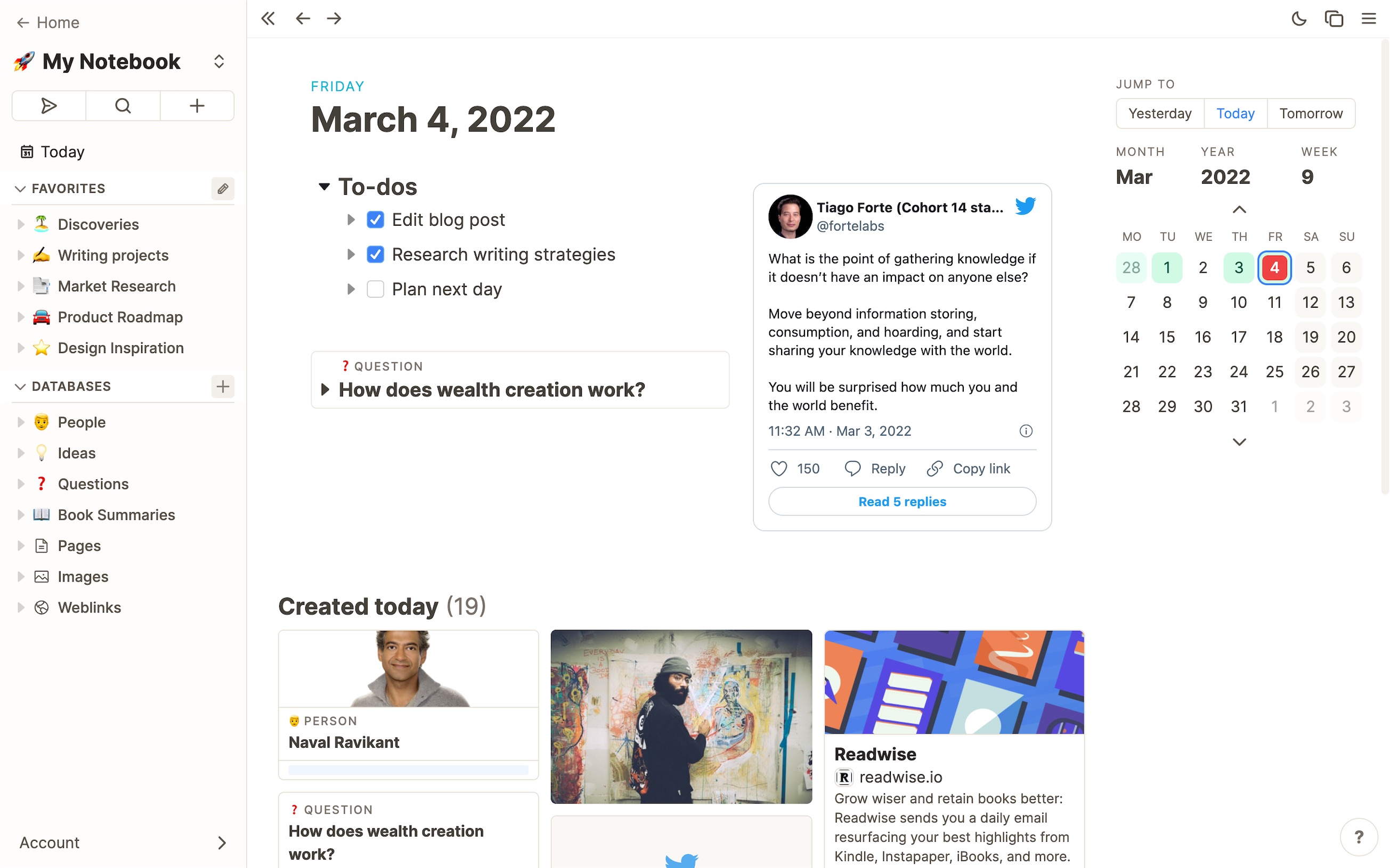 You are progressing over time, so should your notes. You now have a central hub for your daily note taking. Your daily note is where ideas emerge and where you manage your work. Over time you get a powerful chronological view of what you've created.
Wall view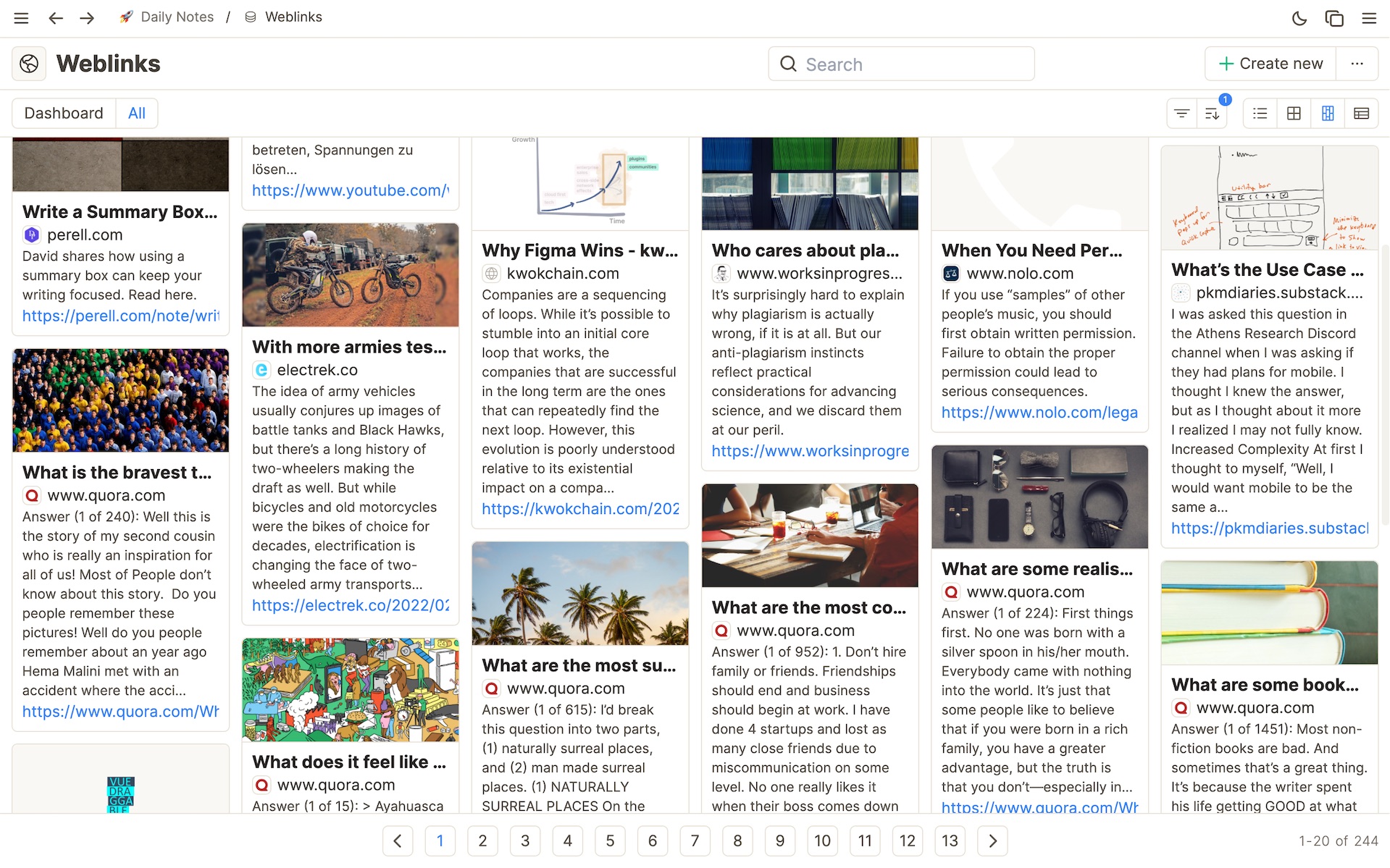 A new layout for your content: Wall view displays preview cards with varying heights, depending on the content. This gives you an even more immersive preview of your content.
More detailed card preview
We've added some refinements to the card preview to give you an even better picture of the content inside.
Many small fixes and design tweaks
Create a studio for
your

mind.