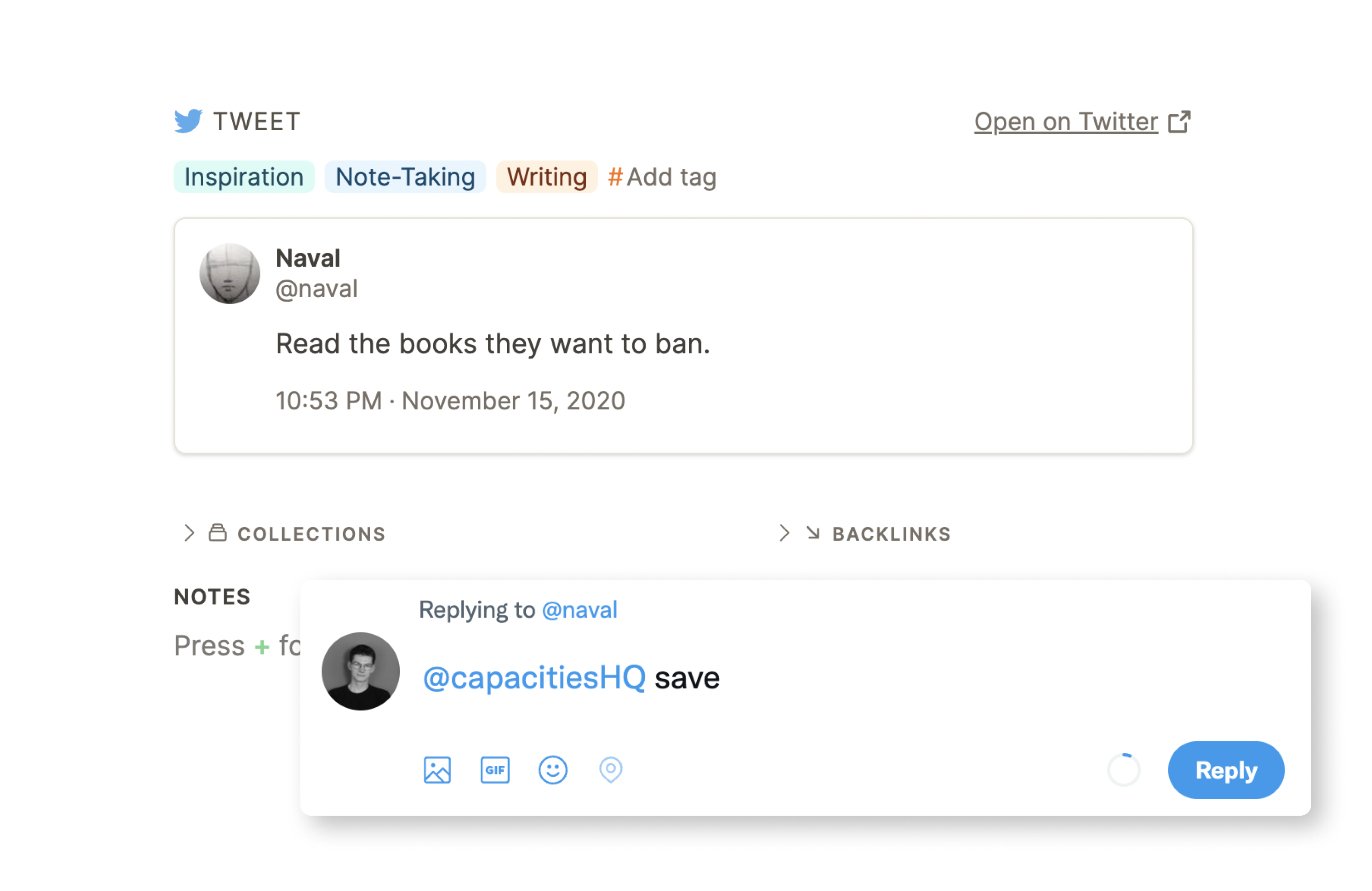 Tags and Twitter integration
Tags and Twitter integration
Capacities is evolving everyday to become what we set to be our vision: A place to organize your mind, an interface to all the information and media we consume ever day. With this update we introduce two new features: tags and a twitter integration.
Tags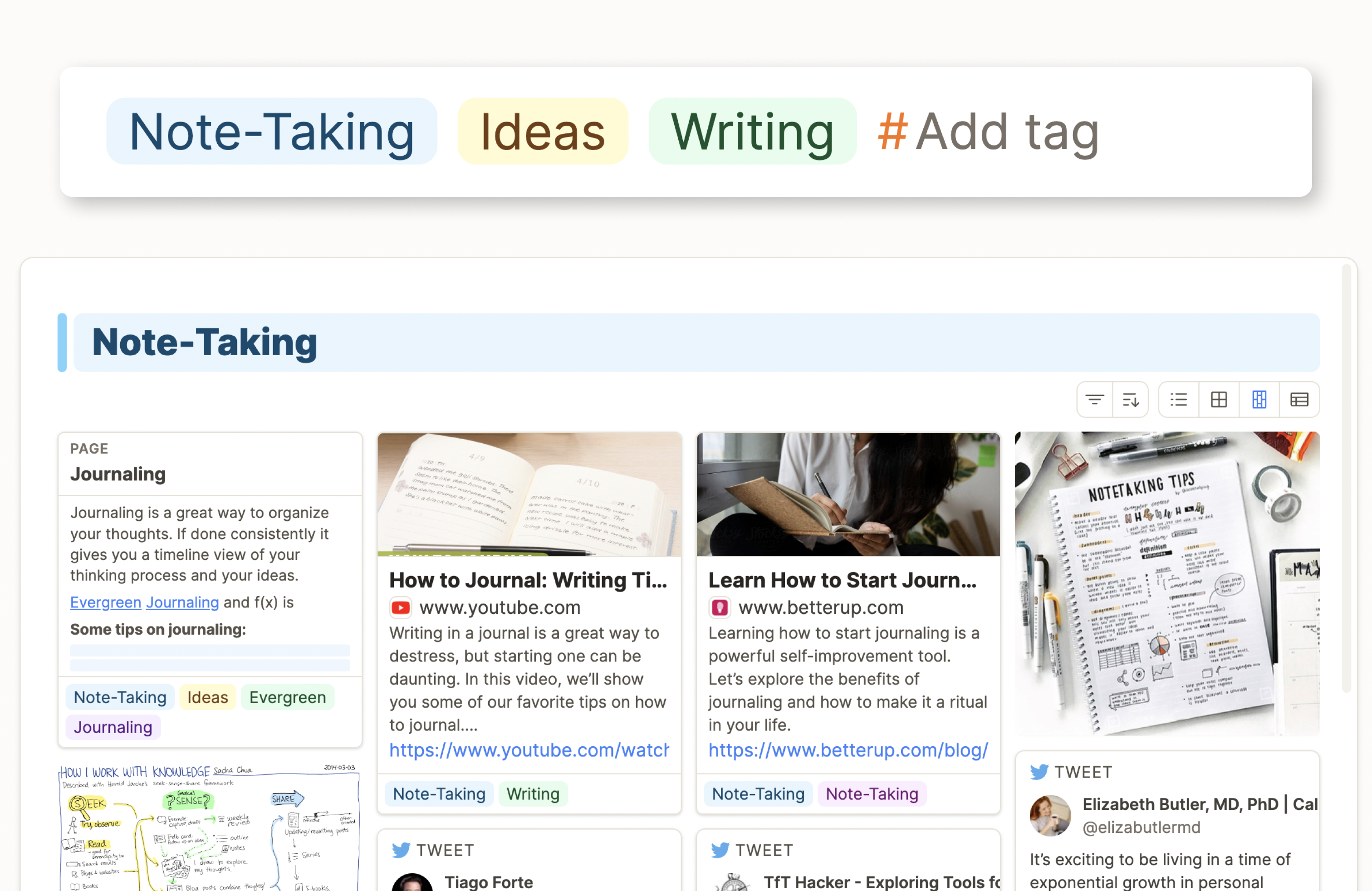 Use tags to organize your content. You can attach tags everywhere in your writing. When clicking on a tag you can see all content that you attached to this tag and in the graph view you get an overview of the topics this content relates to. To learn more about tags read our tutorial.
Twitter Integration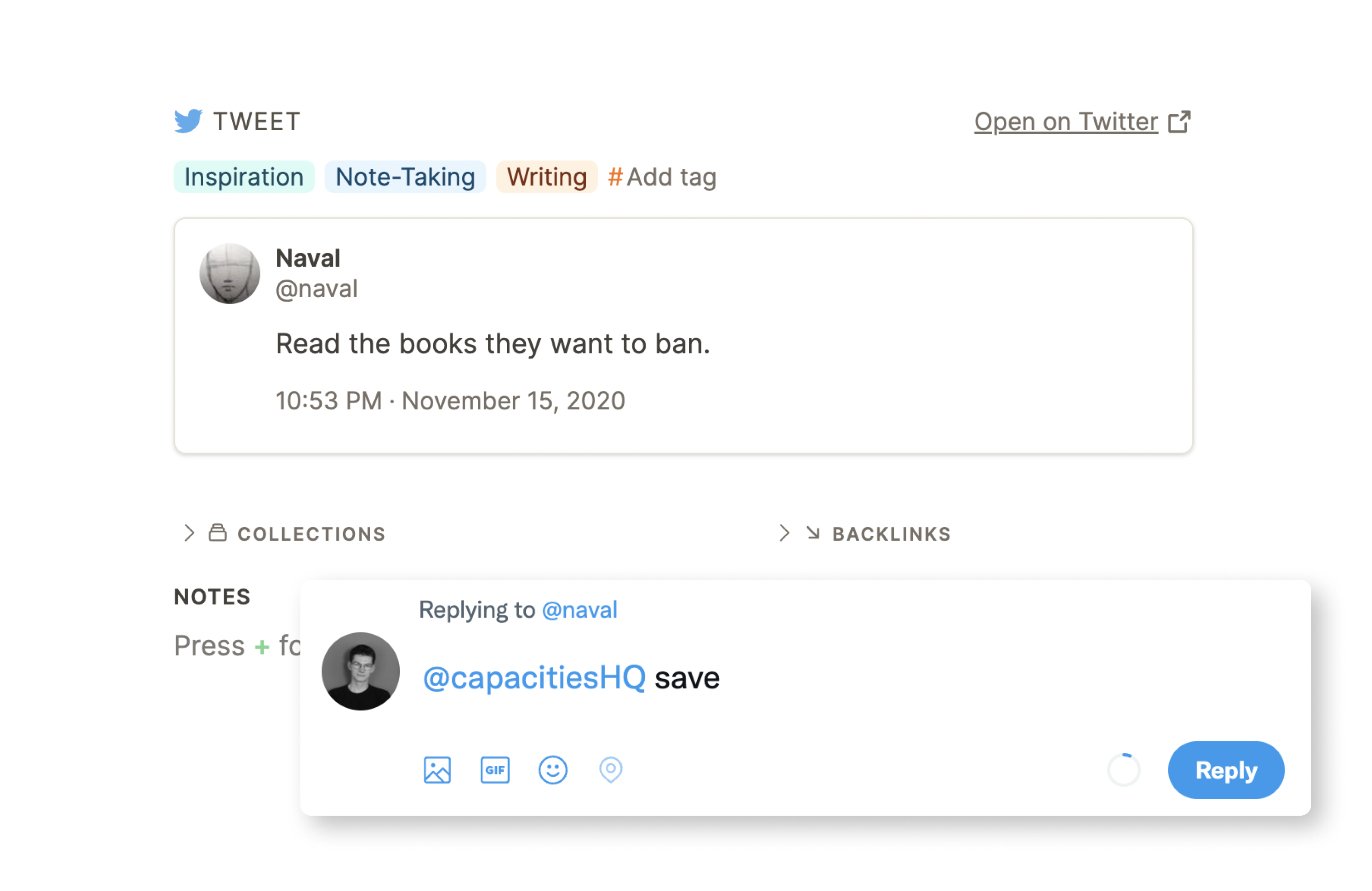 Twitter is a great medium to get inspired, to exchange thoughts and develop ideas. We are on our way to fully integrate your twitter workflows into your second brain. The first step is done: You can save tweets and threads to your second brain, they are stored and you can use them like any other content in Capacities: Take notes, organize them with tags or in collections and link them to any other content. Further, you can comment on a tweet on Twitter to automatically save it to your space. To learn more about it read our post on the Twitter integration.
Many small improvements and fixes
Better link navigation: You can directly navigate to links by clicking it. To edit it, use "CMD + click".
Improved app design: In Capacities the content matters. That's why we moved the content pane into the center and the navigation elements into the background.
Animations: Transitions are now animated, creating a more smoother experience.
More filters: We added filters for blocks, so you can filter based on your content blocks.
Fixes around text editing: You can now better edit text and navigate even with linked content in your text.
Filters for daily notes: On your daily note page you can now filter the content created on that day.
Improved Weblink design: Web links are now more compact, allowing you to better take notes on them.
… and much more.
Create a studio for
your

mind.